Should You Get Amazon Prime?
Amazon Prime is Amazon's membership that gives you access to all sorts of services and other benefits, but is it worth the $99 yearly cost?
If you're not familiar with Amazon Prime, one yearly payment of $99 will get you free access to Amazon Prime Video, Prime Music, Prime Photos, the Kindle Lending Library, free two-day shipping on certain items, and discounted next-day shipping on certain items.
That's a lot of stuff that you get for just $99 per year, or just $8.25 per month. Of course, the $99 price tag does scare some users away and that's not too surprising, as $99 is a lot of money to pay up front for anything.
However, that price gets you a lot of stuff that would normally cost a lot more if you had to pay for all of them separately, and if you shop on Amazon a lot, that free two-day shipping can easily pay for itself in a year's time.
In any case, even if Amazon Prime is a great deal on paper, is it something that you should consider getting? Here are some things you should know about Amazon Prime and whether or not it's worth taking advantage of.
A Deeper Look Into Amazon Prime
As mentioned above, Amazon Prime includes all sorts of different services that you can take advantage of, but let's dive in a bit to see what exactly users pay for when they give $99 to Amazon every year.
Prime Video: Much like Netflix, Amazon Prime Video is the company's own video streaming service that offers a big catalog of TV shows and movies. Netflix itself starts at $8, so the $99 per year you'll spend on Amazon Prime will already be put to great use with Prime Video.
Prime Music: This is Amazon's own music streaming service, much like Spotify or Google Play Music, you can listen to a large catalog of songs and albums on demand. Most of these services cost around $10 per month, which is more than you'll spend on Amazon Prime altogether.
Prime Photos: You'll get free unlimited cloud storage for your photos with Prime Photos, making it a great option to use if you want to keep your photos accessible from anywhere but not take up precious storage space on your devices.
Kindle Lending Library: If you read a lot of ebooks, the Kindle Lending Library will likely be the place you'll hang out the most. You get access to over 800,000 ebooks for free, but the catch is that you can only rent one ebook per month, so savor that novel.
Early Access to Lightning Deals: Amazon's Lightning Deals offer great discounts on all sorts of products for just a limited time, and with Amazon Prime, you can access these 30 minutes before the general public can.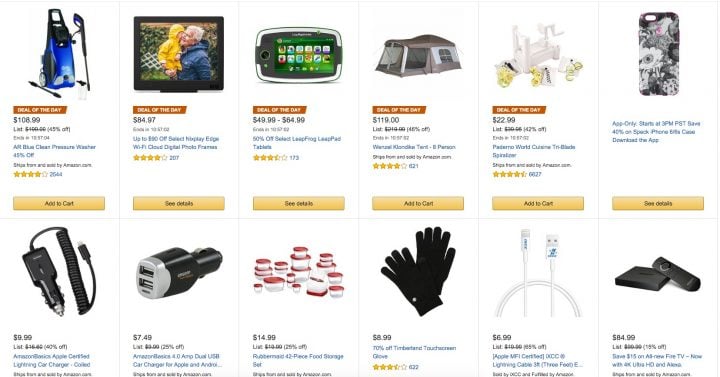 Free Two-Day Shipping: Perhaps the biggest benefit of Amazon Prime, members can get free two-day shipping on Prime-eligible items, which is pretty much anything that Amazon sells.
Discounted Next-Day Shipping: Better than two-day shipping is next-day shipping, which Prime members can get a discount on. Most smaller items are only around $4 to ship overnight, while bigger items can cost $10-$15, which is still really cheap for overnight shipping. Any other website would charge you at least $20 for next-day shipping, even on the smallest item.
Discount on The Washington Post Digital Edition: This is a newer addition to Amazon Prime, but members can get The Washington Post Digital Edition for free for six months, and then only $4 per month after that. Normally, the digital edition to the newspaper is $10 per month, so this is a great deal.
Should You Get Amazon Prime?
To answer this question, you really just need to look at the above list and place a check next to the services that you would likely use, and if you marked off a majority of them, then it's likely that Amazon Prime would be a great purchase for you.
However, even if you only checked off a couple services, it could still be worth the yearly price. For example, Prime Video is pretty much Amazon's version of Netflix, and since you're only paying $8.25 per month for Amazon Prime, that cost kind of pays for Prime Video, and you still have a ton of other services and benefits that you get.
Another thing to keep in mind is that if you're really only wanting the free two-day shipping, $99 per year is worth paying for that benefit alone, but it might be wise to check with a friend or family member to see if they already have a Prime membership, as they can share their free shipping benefits with you.