Should You Update to OS X El Capitan?
OS X El Capitan releases today, but should you update to the latest version of OS X?
While El Capitan keeps the same overall look and feel as OS X Yosemite, it comes with a handful of new features, including Split View multitasking, which makes it easier to snap windows to the edges of the screen in order to use two apps at once.
There are also improvements to Spotlight Search, which is able to provide you with more information when you search for stuff, like weather and sports scores.
Many of the same new features in iOS 9 are now in El Capitan as well, including transit directions in the Apple Maps Mac app, as well as a bevy of new features in the Notes Mac app, including the ability to insert photos into your notes.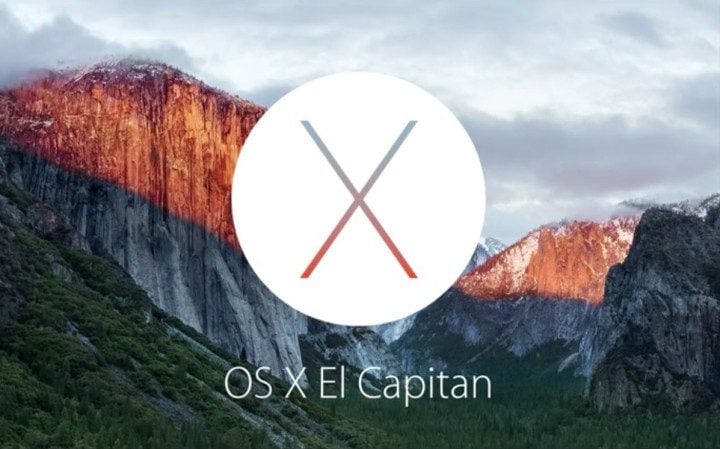 There's even a cool new feature that enlarges your mouse cursor when you shake it so that you can find it if it gets lost on the screen, which is an all-too-real problem many users face.
This all great and everything, but the big question is whether you should upgrade or not.
Should You Upgrade?
When OS X Yosemite released, it was a huge upgrade over OS X Mavericks, especially since it worked more seamlessly with iOS and allowed iPhone and Mac users to connect their two devices together in a way. Plus, the all-new design of OS X Yosemite was something else entirely.
This made OS X Yosemite a must when it came upgrading from OS X Mavericks. However, with OS X El Capitan now available, many users are asking if this new version is a must.
OS X El Capitan keeps the exact same user interface and design as OS X Yosemite (save for a new font, which users may or may not notice right away), so users who are expecting any big design changes will be sorely disappointed with El Capitan as far as that's concerned.
However, for those users who are looking forward to a better Spotlight Search and various improvements to their favorite stock Mac apps, OS X El Capitan is most likely worth the upgrade, mostly because it comes with a slew of new features that fix a lot of annoyances for users.
Plus, the new operating system is faster overall, which is a good reason alone to upgrade, as Apple claims it has 1.4x the speed when it comes to launching apps and double the speed when switching between apps. This essentially means that users should notice a difference in performance with OS X El Capitan for sure.
Of course, OS X Yosemite already performs pretty well for many users, and if you find that you don't use most of Apple's stock apps and other stock services anyway, OS X El Capitan actually might not be a very big upgrade for you, especially since most of the new features are in Mail, Safari, Notes, Apple Maps, and others.
In the end, think every user should eventually update to OS X El Capitan when they have the chance, but if you're not in a hurry, that's completely okay. This actually gives you time to see what other users think about the new version and whether or not there are any outstanding bugs and issues with El Capitan that users are coming across.
In essence, if you're not really wanting to update to El Capitan anytime soon, take your time with it and do some research on what early adopters are experiencing. Then, when you have some free time during a random weekend, update to OS X El Capitan when you get the chance.