Should You Upgrade to Windows 10?
It's been nearly a year since Microsoft kicked off its Free Windows 10 Upgrade Offer and an actual calendar year since the company first revealed it. In that time, Windows 10 has become the only operating system that most PC makers install on their systems. Despite some early bugs, it's also become unimaginably more loved by the public than Windows 8 ever was.
Today, millions have taken advantage of the Free Windows 10 Upgrade Offer. Microsoft has provided updates to the operating system too, making it more stable than it was when it first launched. Upgrade issues have been ironed out. Apps that were once too basic to be of use have improved greatly, thanks to updates provided by Microsoft through the improved Windows Store.
If you hadn't heard about the Free Windows 10 Upgrade until now, or decided to hold off sometime last year, it's time to take another look and reconsider your position on the operating system. Here's some upgrade advice for those who might take the plunge.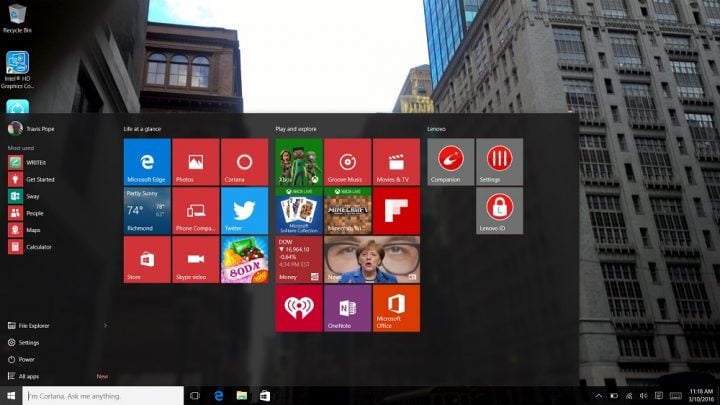 Read: Windows 10 Review – A Love Affair
Should You Upgrade to Windows 10: Yes, If You Have Windows 8
For what it's worth, the fundamentals of the Windows 10 Upgrade haven't changed much, even if some of the details surrounding it have.
The operating system is still a free in-place upgrade for users that have Windows 7, Windows 8 and Windows 8.1 installed on their devices right now. To begin the upgrade, you simply head to Windows Update in the Control Panel or click on the notification button that's on the right-side of your Taskbar, if you have automatic updates enabled on your device.
Chances are that if you're running Windows 8 right now, upgrading to Windows 10 is a smart move to make. With the exception of a few underused features like OneDrive cloud storage integration, Windows 10 doesn't regress a lot from Windows 8. Touch is still a premier way of interacting with the operating system. What's more, there's a bigger emphasis on the Windows Store. Apps and Games downloaded from the store can be used with a mouse or keyboard in the Desktop too. Enabling or disabling Tablet Mode gets you a mouse or finger-friendly interface without you having to give up one or the other.
Running Windows 10 on your machine doesn't require any hardware that wasn't required for Windows 8 or Windows 8.1.
Only a single group of Windows 8 users should stay clear of the Free Windows 10 Upgrade offer, in my opinion. Those are the people who use Microsoft's Windows Media Center software. Unlike Media Player, which is still included but not being updated, Microsoft has removed Windows Media Center in Windows 10. There are tricks to enable it, but those aren't tricks that the company actively endorses.
Should You Upgrade to Windows 10: Maybe, If You Have Windows 7
Things get a bit more nuanced for Windows 7 users. From a high level, Windows 7 and Windows 8 were designed with different philosophies in mind. Windows 7 was the last of the old-style Windows operating systems, with degrees of separation between the internet and no push for apps and services.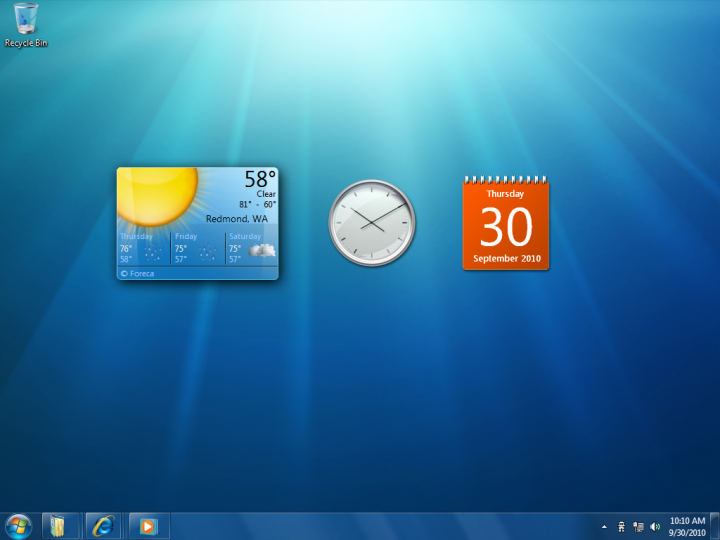 Windows 7 didn't heavily push Microsoft Accounts, but Windows 10 does. The operating system bets that you'll want to compliment it with cloud storage syncing, seamless purchases from the Windows Store and more.
Windows 10 also has replacements for the Windows Live apps that acted as add-ons for Windows 7 users for years. Outlook Mail and Outlook Calendar are the replacements for Live Mail and Live Calendar. Windows Media Center is gone. Solitaire, a longtime staples of Windows, isn't included in the operating system anymore. Instead, you have to download from the Windows Store.
The Start Menu has big changes too. Windows 10 replaces the list of links in the Start Menu with Live Tiles that you can pin and get the latest information, all without diving into them. The new Action Center lets you see all the notifications from your apps in a single place. Task View allows you to create multiple desktops to stay organized around specific tasks, without installing add-on utilities.
Internet Explorer is still around, but it's not the default browser in Windows 10. Instead, there's Microsoft Edge, a new browser that looks somewhat like Windows 10, but offers built-in notetaking, a personal assistant and a switch for disabling Flash entirely. That last bit is key as Flash is built into the browser now.
If you're considering upgrading from Windows 7, you need to be ready to embrace change. Feature differences and hardware requirements leave upgrading from Windows 7 to Windows 10 a definite "maybe," even today.
Should You Upgrade to Windows 10: No, If You Have Windows Vista
If you have a notebook or desktop running Windows Vista, I would recommend that you not upgrade to Windows 10. First, there are the caveats from Windows 7, mainly that you're losing some features. There are also other things to consider.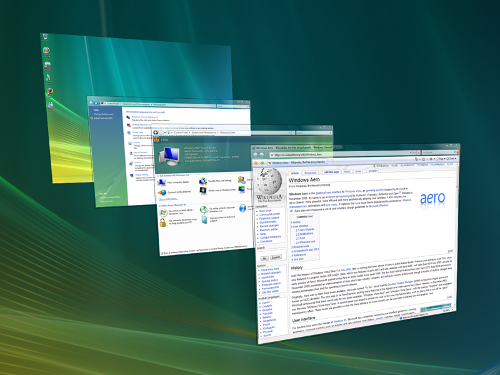 The upgrade path from Windows Vista to Windows 10 is murky. Microsoft isn't offering the upgrade to Vista users for free. It's charging $119. Factor in the fact that Windows 10 has hardware requirements that your device might not be able to meet, and you have enough reasons to not upgrade, I say.
If your device is running Windows Vista and you really do like the things that Windows 10 has to offer, it's a good idea to consider a new PC instead of paying the upgrade free.
Regardless of what operating system you have, remember to consult the Windows 10 Specifications before you commit to upgrading. If you device doesn't meet the requirements, the Windows 10 upgrade tools will give you a breakdown of why the install won't work and any apps that will be removed if you do perform the upgrade.
Just because you install Windows 10 doesn't mean you have to keep it. Users have a month to revert back to their earlier operating system after taking advantage of the Free Windows 10 Upgrade Offer.

As an Amazon Associate I earn from qualifying purchases.