Siri Comes to iPad in iOS 6
Apple's iOS 6, the next version of iOS, will bring the brand new Siri the iPad. When the new iPad first launched it shipped with dictation, but it did not support Siri, disappointing many users.
With Siri on the new iPad, the Apple tablet becomes a lot more useful for productivity.  With Siri users can easily set reminders or calendar events without leaving their current app. Users just need to hold down to home button for a few seconds and Siri will pop up from the bottom of the screen. Unlike the iPhone 4S, Siri won't take up the full screen, just a small portion of it.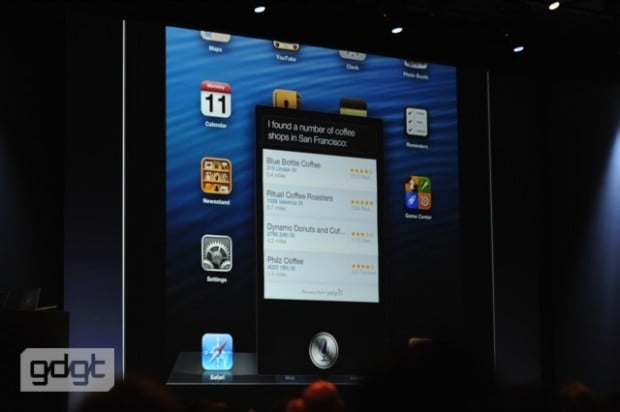 With the new version of Siri, iPad users will be able to check sports scores, make dinner reservations, and check movie times from anywhere on the iPad. Users can even use the new Siri to launch applications with their voice.
Unlike the iPhone, the iPad isn't always connected to the Internet for users that don't have a 3G/4G data plan for it. However, users are more likely to use the iPad while at home, so they should have constant Internet access and they might not feel as abashed about talking  to their device while at home.
Unfortunately, iPad users will have to wait until this fall to install iOS 6. Developers will be able to download iOS 6 Beta later today.
Apple's latest mobile operating system includes other significant upgrades, including new Maps, Facebook integration and FaceTime over wireless networks. The company boasted that iOS 6 has a total of 200 new features.

As an Amazon Associate I earn from qualifying purchases.