Siri Could be Coming to iPhone 4 Thanks to Apple Goof
Since the iPhone 4S is essentially the iPhone 4 with Siri, users have been looking for ways to port the new feature to the older hardware. Up to this point efforts have violated copyright and been impractical. Thanks to what can only be a mistake on the part of Apple, this may no longer be true.
The recent iOS 5.0.1 update, that replaced an earlier update of the same version number, included some unencrypted files that would potentially make it possible to port the feature to the iPhone 4. The files being unencrypted means no hackers have to decrypt the files which would violate copyright law.
A noted iOS jail breaker, who goes by the handle @Musclenerd on Twitter, posted about the files recently. He was quoted at Cult of Mac as saying that this was the "… first public 4S ipsw where the main filesystem keys are obtainable …" because they are not encrypted.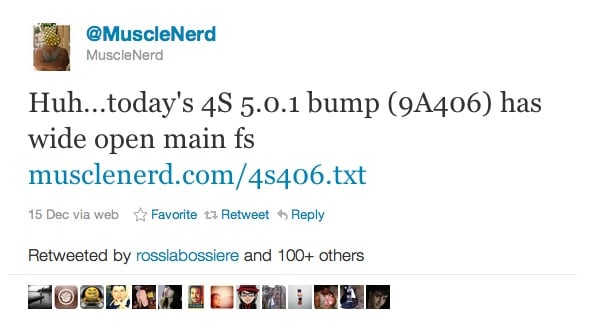 The other hurdle to running Siri on the iPhone 4 would be access to the Apple servers. This set of unencrypted files could make it possible for iOS devs to port the feature to the iPhone 4 and make it interact with the Apple Siri servers secretly fooling the servers into thinking an iPhone 4 was actually an iPhone 4S. Also, iPad 2 users could get Siri. I fully expect Apple to release an iPad 3 or 2S with a limited list of updates save one – Siri. If the devs can make this work, it would save people $500 to get the new feature without having to wait for the next tablet or without having to upgrade when it comes.
Apple developers already have iOS 5.1 available for beta testing, which I'm guessing will re-encrypt these files again once it shows up for the masses. However, the Siri cat may be out of the bag and those with an iPhone 4S willing to jailbreak might have be able to get the new feature without buying new hardware. If this happens I'm sure Apple will put a stop to this, but until then let's hope to see a Siri enable hack that works as well as it does on the iPhone 4S.
Why bother with all this trouble? Siri alone made some of us return to the iOS fold after spending time in Android country because it works so much better than previous iPhone and iOS voice recognition. It even beats Android's voice recognition, which was previously much better than iOS. You essentially get the what is arguably the best new feature in the iPhone 4S for free.
Source: @Musclenerd via Cult of Mac