Siri Eyes Free Coming to '14 BMW Models
BMW has announced that they will be offering Siri Eyes Free functionality to all 2014 models via an update to its ConnectedDrive Internet service. ConnectedDrive allows drivers to utilize apps like Pandora, as well as receive Google mapping data. Delivered over-the-air, the Eyes Free functionality should be easy to roll out across the line.
The improved functionality is not limited to Siri, however. Samsung's S Voice Drive interface can also be accessed through the voice command interface in the vehicle. To activate either Siri or S Voice Drive the driver simply needs to hold down the voice control button and the system will activate. If the driver wishes to activate the i-Drive interface instead, the driver simply needs to tap the voice command button.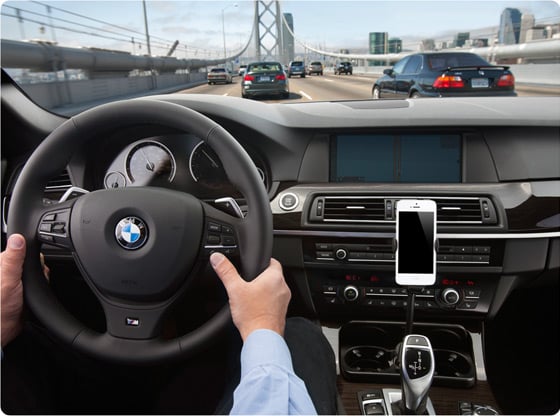 It is refreshing to see BMW jump on board early with the Samsung integration. The two biggest smartphone producers (Samsung and Apple) are currently in an epic battle for supremacy, but with a move like this BMW drivers who may want to take advantage of smartphone integration will not have to choose.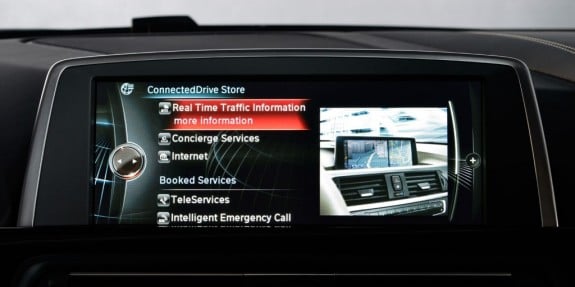 Eyes Free integration was slow to be adopted, but more manufacturers seem to be picking up the pace with which they are integrating the technology. Interestingly, at WWDC this past week Apple announced deeper Siri integration into many vehicles, but BMW's i-Drive system was NOT listed as one of the supporting makes.
BMW has long been an early adopter of Apple technology, being one of the first manufacturers in the world to offer plug-in iPod connectivity as well as controlling the iPod through steering wheel mounted radio controls. This shift of not being a launch partner for the new Siri integration could indicate that BMW wants to spend its time and resources accommodating all of the major cell phone models into their own, proprietary system.
It is doubtful that people choose a vehicle based on smartphone integration, but it is nice to see BMW supporting both Apple and Samsung, even if they are not immediately on board to support the improved Siri.