Siri Failures Lead to Second Class Action Lawsuit Filing
David Jones, an iPhone 4S user, filed a class action lawsuit against Apple for Siri failures due to "false and deceptive representations" about how well the voice activated service works. The first suit filed cited similar reasons.
Apple clearly stated in its launch of the iPhone 4S that Siri was a beta product. Average users don't watch Apple launch events. They do watch TV, where you can't sit through a night of prime time television without seeing an Apple ad. Many of those ads will focus on the iPhone 4S, which highlight Siri as the primary reason for buying the phone.
https://youtu.be/-UpmQN55q2g
When I upgraded from an iPhone 4, Siri served as the primary reason. I loved the idea and at first loved the function. Lately, Siri doesn't work very well. I'm more surprised now when it works than when it doesn't.
Many users love Siri. A recent survey stated that nearly 9 in 10 users use Siri at least monthly. I use it daily, or attempt to use it daily. However, the same survey also stated that a minority of users do more than simple phone related tasks, like making calls.
(Read: 5 Tips to Master Dictation On Your New iPad or iPhone)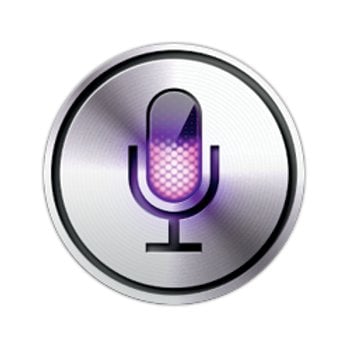 Most of the complaints I've read about or heard focus on accurate voice recognition. Users said Siri failed to understand what they said.
I've read articles defending Siri because authors assume most failures come as a result of thick accents or speech impediments. I have a mostly Midwestern accent with a slight southern twang due to my upbringing in Illinois and Wisconsin and 25 years spent in Kentucky and North Carolina. I doubt that accent affects me much. I don't have a speech impediment.
When Siri manages to recognize what I say, it does a pretty good job. More than half the time Siri's little icon spins and spins for a minute or more and then tells me apologetically that it can't do anything for me.
I keep using Siri hoping Apple will improve the service. My patience runs thin and I might just give Mr. Jones a call to see if I can join the lawsuit.
I know. Siri's a beta product, but Apple doesn't make that very clear in their ads. Few companys market beta products with the polish of Apple's Siri-focused ads.
We've learned that in addition to iPad voice recognition Apple might add Mac integration using your iPhone and sports scores. Before adding any other uses, please make it a rock solid product that works and get the thing out of beta with the present functionality!
Source: LA Times via Apple Insider
[polldaddy poll=6093815]

As an Amazon Associate I earn from qualifying purchases.