Site Claims It Can Unlock iPhone Without Jailbreaking for $180
There is a site are a number of that promises to unlock your iPhone so that it could be used on any GSM wireless carrier, like T-Mobile instead of AT&T in the US. Normally this requires jailbreaking the phone and going one step further to unlock it.
The folks at GSM Phone Source, Unlock Base, Cut Your Sim and Negri Electronics and  will do this remotely without jailbreaking your iPhone. However, they are charging pretty steep fee of $179.99. All you have to do is send them your IMEI or International Mobile Equipment Identity number. This unique identification number is used by the wireless carriers to tell whether your phone is allowed to be access the network. Without the number programmed into the carrier's system, the phone will not work.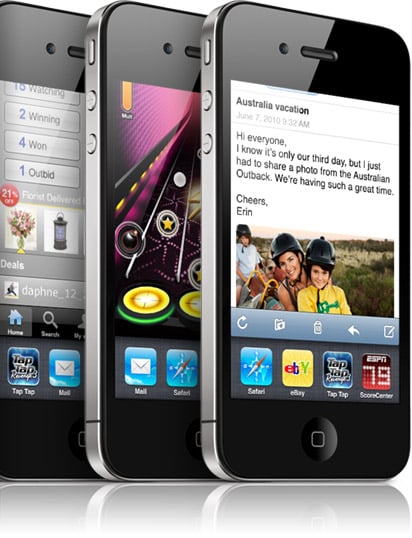 GSM Phone Source does not explain how they do this. They just say that it works with the iPhone 3, 3GS and 4. It is supposed to work with any iPhone on any carrier in the US or internationally. A day or two after sending them your IMEI number and payment, they will notify you that your phone has somehow been unlocked.
The company lists the following carriers as working:
3
AT&T
T-mobile
Bouygues
Movistar
O2
Optimus Orange
Rogers
Telus
Tesco
Virgin
Vodafone
And many more
Boy Genius Report claims to have tried out the service and said, "…we have confirmed first-hand that the service does work flawlessly." Still, we would warn against giving anyone $180 of your hard-earned money to do this. As soon as it becomes a known way to unlock the phone you can rest assured Apple, AT&T and their international carrier partners will find a way to "fix" this thus re-locking your phone to the proper network.
If you want to walk on the wild side, then head over to GSM Phone Source and let us know how it works. The site asks for your IMEI number, which you find by entering #06# into the Phone app. You then type this into the order form during the payment process. Just to make us even more nervous about this whole process, they say that entering the wrong number will not be grounds for a refund. Get it right the first time because they won't help you out if you get it wrong.