Sketchy iOS 7.1 Jailbreak Could Lead to Official Evasi0n Release
In what is quite the surprise for the day, an iOS 7.1 jailbreak has been released to the public. However, it's not from any reputable jailbreak developer that you might have heard of.
The jailbreak comes from a Chinese team that call themselves "Pangu" and they've released the jailbreak for free, which is usually the first sign that tells you that a jailbreak is legit. However, it also comes with a sketchy Chinese pirated app installer, which we saw earlier this year when the iOS 7 jailbreak was released, and it caused quite the ruckus.
Despite this, reputable jailbreak developer and hacker iH8sn0w says that this jailbreak from Pangu doesn't include any kind of spyware or other malware, so it seems the jailbreak is safe to install for the most part, and it's available on Pangu's website for anyone who's brave enough to give it a go. Currently it's only available on Windows, with an OS X version coming shortly, according to the team.
In fact, one brave Redditor installed the Pangu iOS 7.1 jailbreak with success and even documented the process that's required to jailbreak successfully, which is pretty in-depth and it seems it's not as easy as the Evasi0n method. Also, the user found a lot of bugs, including certain apps crashing and not all of the jailbreak tweaks worked properly, most likely because they're not updated to work with iOS 7.1 just yet.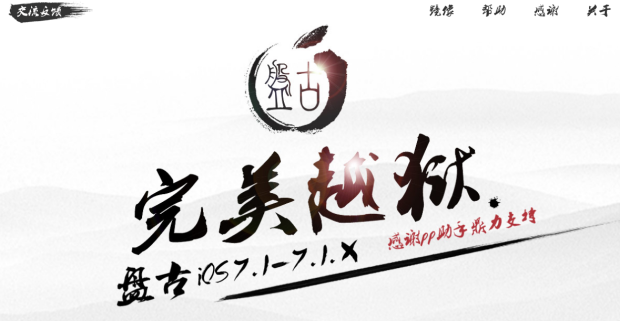 Other users are also saying that you can't currently purchase jailbreak tweaks in Cydia with this jailbreak, but you can still download free and already-purchased tweaks without a problem.
The only issue we have right now is that it's not an official jailbreak per se. In other words, it's not from the Evad3rs dev team, which has released the jailbreak to both iOS 7 and iOS 6 in the past, and the team has pretty much been the go-to developers to get jailbreaks. Otherwise, if you don't mind a little Chinese on your iPhone, along with that pirated app installer, then we'd say there's no harm giving it a go.
Personally, though, we'd recommend waiting — not only to give the public a chance to test out this new jailbreak and find any bugs, but to also wait for the official jailbreak from the Evad3rs. Now that the exploit is out and about, the jailbreak will almost certainly be released by the Evad3rs team at some point in the very near future, so we wouldn't be surprised to see another iOS 7.1 jailbreak soon enough.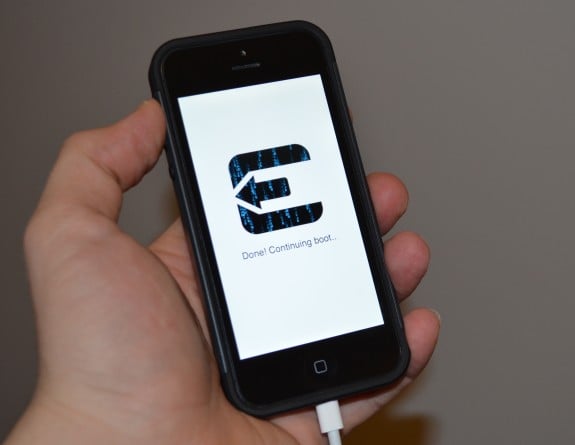 Eager jailbreakers who are stuck on iOS 7.0.6 and older are definitely excited about this jailbreak, and like we mentioned, we wouldn't be surprised to see the Evad3rs team go ahead and release their own version of an iOS 7.1 jailbreak.
However, this does make the future a little murky. First off, now that the exploit is out and about, Apple will most likely patch it up in iOS 8, as well as iOS 7.1.2, which is expected to land at some point this summer. This means that an iOS 8 jailbreak could take longer to achieve than we originally expected. However, jailbreak developers will no doubt be working all summer and into the fall dissecting the iOS 8 betas in order to find a new exploit.
In the meantime, we'd recommend waiting until at least the Pangu jailbreak is confirmed absolutely legitimate, but even then we'd still wait for the official jailbreak from the Evad3rs dev team, as the install process will most likely be much easier and you won't run into any Chinese elements that might get confusing if you don't know the language.
Otherwise, if you're planning on installing the Pangu jailbreak, you're on your own and you do it at your own risk, but good luck!