Super Skinny NEC Android Smartphone Coming To US? Medias N-04C Only 7.7mm Thick
If you're one of those people who think thinner is better when it comes to phones, this news is for you. According to The Nikkei, a Japanese business daily, NEC Casio Mobile is going to bring the Medias N-04C to the U.S. market following great sales in Japan. The Android handset has one big claim to fame: it's only 7.7mm thick and weighs just 105 grams, making NEC's claim that it's the Slimmest Smartphone In The World pretty credible.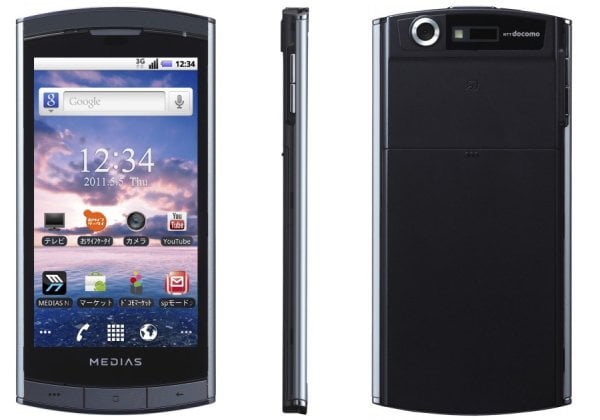 The phone's specs aren't all this exciting: Android 2.3, 800MHz processor, 512MB of RAM, 1GB internal storage, no flash for the camera in back. The 4-inch display has a 480 x 854 pixel resolution. However, according to TechCrunch, the phone will likely get some modifications before making its way over the Pacific. Here's hoping for new internals.
If the reports are correct, Verizon Wireless customers will definitely have a crack at it, though there is mention of other carriers. Maybe NEC Casio Mobile will go all Samsung on us and bring out a whole family of skinny phones at once. Of course, this may end in a race to the bottom (or the middle…) on phone size. I'm not looking forward to that — just because a phone is really tiny doesn't mean it's fundamentally better.

As an Amazon Associate I earn from qualifying purchases.