Skooba Debuts iPad Bags, R.A.P.S!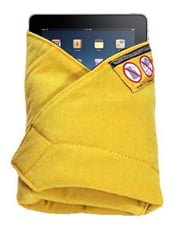 Skooba has taken the dive into all things iPad with their new line of custom messenger bags, sleeves, and R.A.P.S!  The three specialized pouches feature a $14.95 R.A.P.S! (pictured right), the $19.95 Neo Sleeve, and a $49.95 Netbook/iPad Messenger.  The three Skooba offerings look like familiar netbook satchels, but do seem to be designed with the iPad in mind.  As the Skooba folks state, it just takes three simple steps to satisfy your iPad desire: 1) Buy a Skooba bag, 2) Stare at the empty bag and dream for a few weeks, and 3) Run to the Apple Store in a month or two and enjoy your new toy.
What are your thoughts on the R.A.P.S!?  Skooba states that their the unique design gives it a jillion-and-one uses as they are designed to keep your device safe in a backpack or luggage.  I'd say an old hand towel would likely offer the same functionality and save you a few pennies.  Regardless, these new products indicate the flood of iPad accessories and bags that will soon hit the market.
Read more for additional pictures.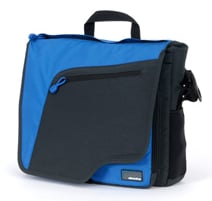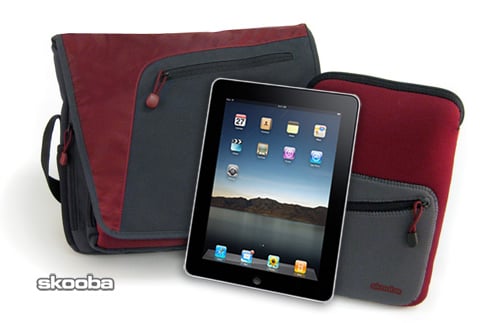 As an Amazon Associate I earn from qualifying purchases.