Skylake Is Why Buying A Windows 10 PC is Smart
Microsoft's decision to offer a sweeping, generally available free Windows 10 upgrade has helped Windows 10 to grow pretty quickly. That being said, new hardware advancements shown off this week reveal why anyone thinking about using Windows 10 might want to upgrade their PC to get the best experience possible. This week processor maker Intel showed off its new Skylake processors and their integration with Microsoft's Cortana assistant. PCs with the processor inside will start up without users pressing a single button.
Intel showed off the new feature of its Intel Skylake Processors at the Intel Developers Forum, according to technology website Gizmodo. During that presentation presenters were able to start a Windows PC by just saying, "Cortana, Wake Up" or "Hey Cortana." PCs running Windows 10 today can configure Cortana, Windows 10's personal assistant, to always listen for commands when they're PC is turned on. Making it so that users don't have to push a button to use the feature seems like the next logical step. Unfortunately for those who merely upgraded their PCs to Windows 10, the feature will almost certainly require them to purchase a new Windows 10 PC.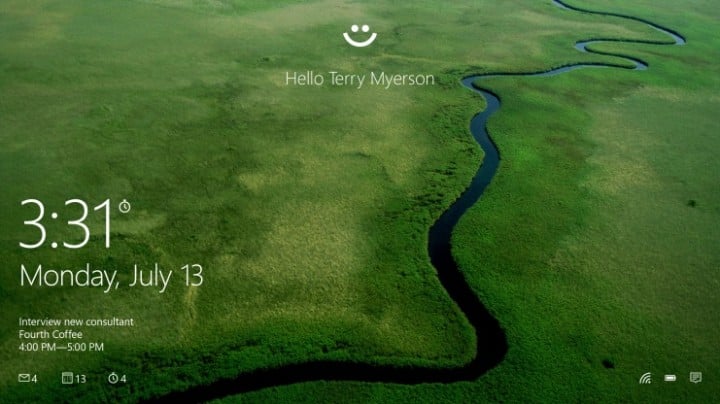 Read: Windows 10 Review – A Love Affair
Intel Skylake PCs running Windows 10 are able to pull off the feature thanks to a digital signal processor that's built into them. This allows the PC to go into sleep, but still listen to voice commands. Intel confirmed that pulling this feature off was possible with its Intel Core M processors already, but needed Windows 10 to become available. Since Intel Core M only debuted last year, it's unlikely that users have PCs that can support the feature already. Intel Skylake offers other big upgrades too, like better power management for more battery life.
Intel has been on something of a tear lately, providing most of the reasons someone might want to buy a new PC with Windows 10 built on it instead of merely upgraded.
Read: Windows 10 Set to Slay iPhone's TouchID
Many high-end and mid-range PCs built for Windows 10 come with a camera and microphone array built-in. Called Intel RealSense, these cameras are ultra sharp and stuffed with sensors. Intel RealSense cameras allow users to unlock Windows Hello, a software feature that lets them skip typing in their Windows login password. Instead of a PIN code or password, owners of Windows 10 PCs with Intel RealSense camera attached can setup automatic login. The camera sees their face and instantly unlocks. Windows Hello also supports fingerprint readers.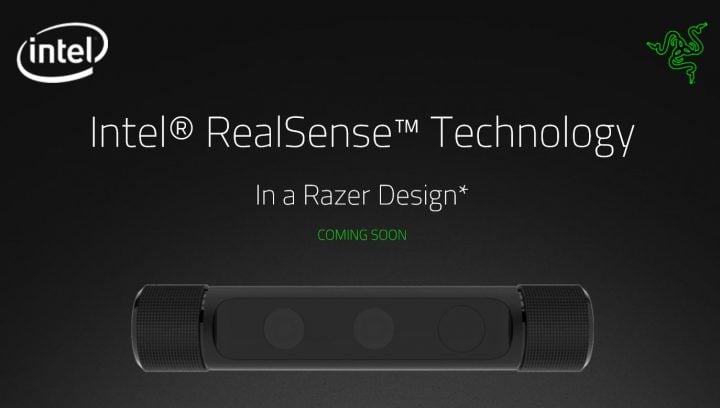 To be clear, owners of Windows 10 desktops have options when it comes to getting their hands on Intel RealSense technology and Windows Hello. At the Intel Developers Forum the company also revealed new camera coming based of its technology. Gaming accessories maker Razer has an Intel RealSense camera coming sometime soon. This camera is built specifically with gamers and streamers in mind, with sensors letting gamers erase their backgrounds during livestreams, plus full gesture support. Razer hasn't said when this camera will be available for users or how much it will cost. For notebook and Windows 2-in-1 owners, having the feature built right in is convenient.
Microsoft began letting users of Windows 7 and Windows 8.1 take advantage of its free Windows 10 upgrade offer on July 29th. Since then, it has slowly rolled out the upgrade to more users. Users who reserve their free Windows 10 upgrade now get the download immediately, but Microsoft will only prompts them to install it once it's reasonably sure the upgrade will be successful, according to reports.
Read: Best Windows 10 Notebooks & 2-in-1s
Dell, HP and Lenovo all have fresh Windows 10 PCs available for users to purchase now. Some of these PCs include Intel RealSense technology.

As an Amazon Associate I earn from qualifying purchases.