Skylanders Imaginators Release Date Details & More
Video game publisher Activision sparked an entirely new kind of game franchise when it and studio Toys for Bob launched the original Skylanders. Today, the genre they pioneered has had a very eventful few years. LEGO entered the space with last year's Lego Dimensions launch. Disney later shocked everyone with Disney Infinity cancellation. Skylanders Imaginators will do what no other game in the genre has done before; It will allow users to create their own creature with the features and looks that they value most.
Skylanders Imaginators is coming to living room video game consoles this October. Here's everything you need to know about the Skylanders Imaginators release.
Skylanders Imaginators Story
Fresh off his loss with the Doomstation in Skylanders Superchargers, Kaos is back to terrorize Skyland. He's gotten smarter this time though. Like all good villains, he's realized that you have to fight an unstoppable force with another unstoppable force. For Skylanders Imaginators players, that roughly translates into Kaos creating his own team of evil-doers to battle them directly. These creations are called the Doomlanders.
Skylanders Imaginators Release Date
Activision has always aimed to capitalize on holiday buzz with each year's Skylanders release. The Skylanders Imaginators release is no different. The release is perfectly scheduled to make the game a must-have digital toy for the holidays and late fall shopping gift.
There are three Skylanders Imaginators release dates for users to consider. North American players get the game a little later than everyone else does on October 16th. Asia-Pacific shoppers can buy the game on October 13th. European users get the game on Friday, October 14th.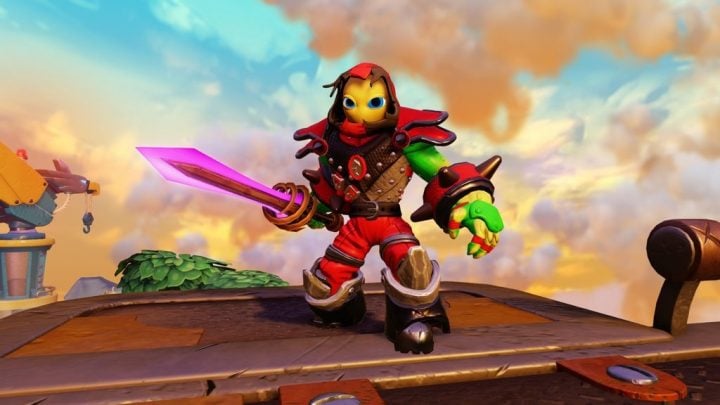 Toys for Bob and Activision are going for the broadest reach possible with Skylanders Imaginators. The game is coming to PS4, PS3, Xbox One, Xbox 360 and Nintendo Wii U at a time when the Xbox 360 and PS3 are being shunned by developers. The company has chosen to completely drop Apple's iPhones and iPads from the Skylanders Imaginators release line-up.
You Can Create Your Own Character in Skylanders Imaginators
Typically, Skylanders rolls with a new theme each year. This gives the developers the chance to try something new and players a genuine reason for coming back. Last year's edition introduced vehicles, for example. Skylanders Imaginators gives players the tools they need to create their own character.
Players get to choose their creation's catchphrase, look, abilities and attacks using what's available in the new creation menus. Plenty of games allow users to create characters, but only in their multiplayer experiences online. Skylanders Imaginators turns that on its head. The characters that players create are available for them to choose from in the game's story mode and local multiplayer mode.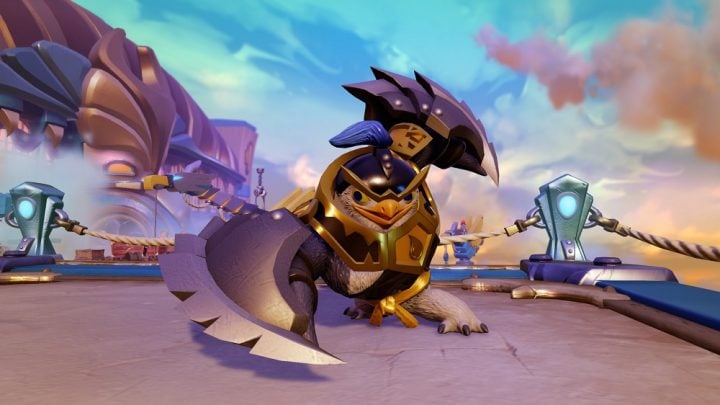 Skylanders Imaginators creators can keep their characters with them on any version of the game made for another console. Creation Crystals allow for character storage. Each Creation Crystal focuses on a different element. Activision hasn't said how much Creation Crystals will cost when they arrive on store shelves, unfortunately.
Skylanders Imaginators Has New Characters Too
The company understands that there are going to be shoppers looking for characters that the studio itself created. To that end, Skylanders Imaginators has a roster of over 300 different creatures to choose from. Players need only drop them on their Portal of Power.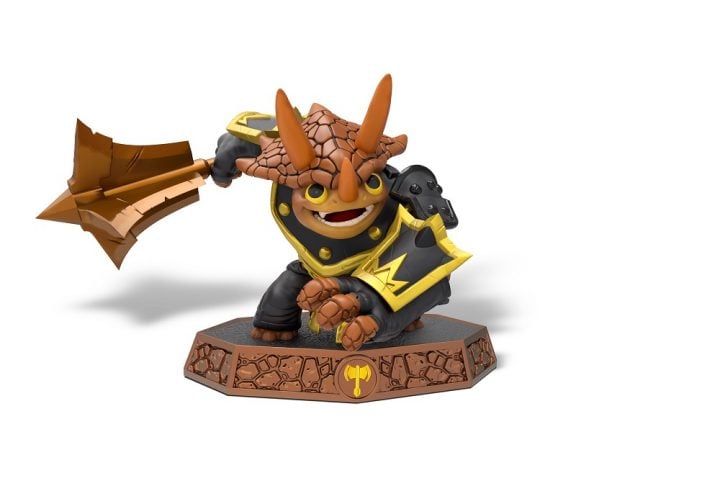 Senseis add some dimension to that total. They're masters of their craft that are able to teach the player's created character unique attacks. Activision teases 10 new battles classes in the press release available on the Activision press site. Senseis come with special weapons, unlock higher level caps for player-made characters and unlock areas within the game.
Unfortunately, Skylanders Imaginators won't let story players take advantage of the vehicles they picked up for Superchargers, according to Polygon. Instead, they'll need to head for the racing tracks that are included in the game separate from the campaign. The site says that Skylanders Imaginators will include the Skystones games.
Skylanders Imaginators Price
The last key bit of information is pricing on all of this. As the series revolves around physical toys, they've always demanded a premium when compared to games from other genres.
Starter packs begin at $74.99, these are for Xbox One, Xbox 360, PS3, PS4 and Wii U owners. Each Starter Pack comes with a Portal of Power, the Fire Creation Crystal, the game itself and two Sensei figures.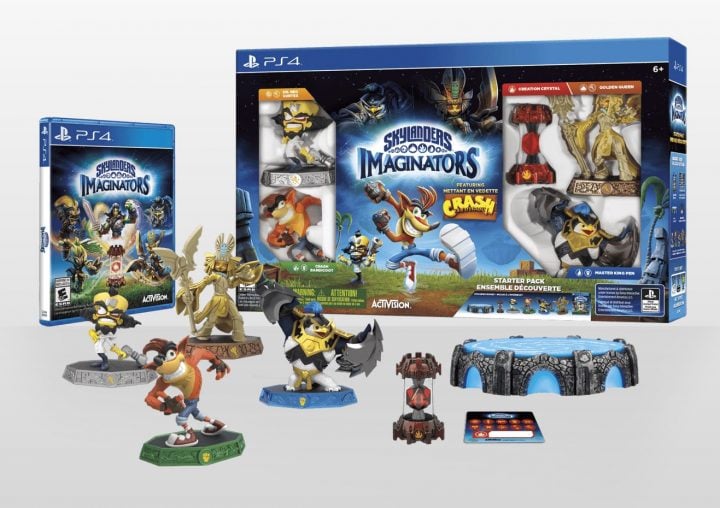 As with SuperChargers, there's more than just the traditional starter pack. A Crash Bandicoot Starter Pack is coming for owners of the PS4 and PS3. Costing $99.99, this edition includes a Crash Bandicoot and Dr. Neo figure for players to use in game. A Dark Edition of the game costs $99.99, directly from GameStop. Amazon doesn't have the Dark Edition, but does have the Crash Bandicoot edition for PlayStation owners and standard starter packs.
If purchased individually, the Sensei figures are $14.99 each.
Read: Skylanders Imaginators Features Breakdown
We'll definitely hear more about Skylanders Imaginators as we get closer to release. Expect lots of promotions for the game to kick-off around the holiday shopping season.

As an Amazon Associate I earn from qualifying purchases.