Skylanders SuperCharges Release: 4 Things to Know
Every year gamers assume that the toys-to-life category's luster will fade. They assume that video games with toy collectibles — like Skylanders — will stop being popular. Every year they've been wrong. Video game publisher Activision and developer Vicarious Visions have found a way to top all the Skylanders video games they've made in the past with Skylanders SuperChargers.
Skylanders Superchargers keeps the basic mechanics of the game the same. Thrust into a large world that they must save, players swap different figurines onto their base for different power-ups and abilities. This year, things have escalated beyond what they ever have before. Kaos is threatening Skyland with a Doomstation device that has to be stopped. To assist older characters in the Skylanders SuperChargers campaign, there's a new breed of creature. The SuperChargers are new and refreshed characters with companion vehicles that weren't in previous games.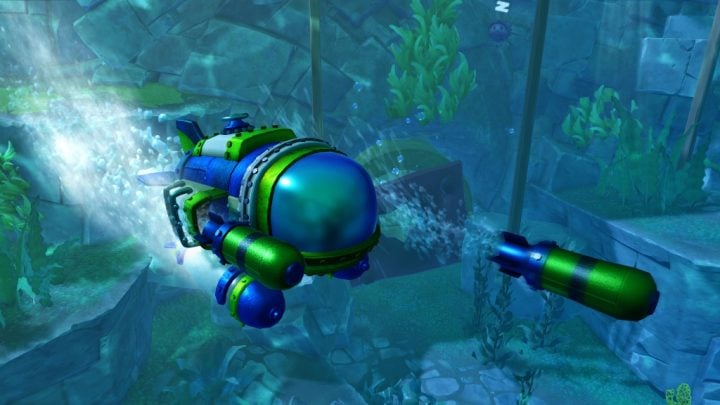 Read: Skylanders Superchargers Impressions
Here's what you need to know ahead of the Skylanders SuperChargers now that the game is available and ready for players.
The Skylanders Superchargers Release Date
If you have an Xbox One, PS3, PS4, Wii U or Nintendo DS, Xbox 360, the Skylanders SuperChargers release date is already here. Activision's retail partners – like GameStop and Amazon– began selling them this past weekend in the United States. The Skylanders SuperChargers release date for Europe is set for September 25th.
If you're in North America, you can buy the game and associated figures right now at Target, Wal-Mart, Best Buy and practically any other retailer that sells video games.
New Skylanders Superchargers & Figures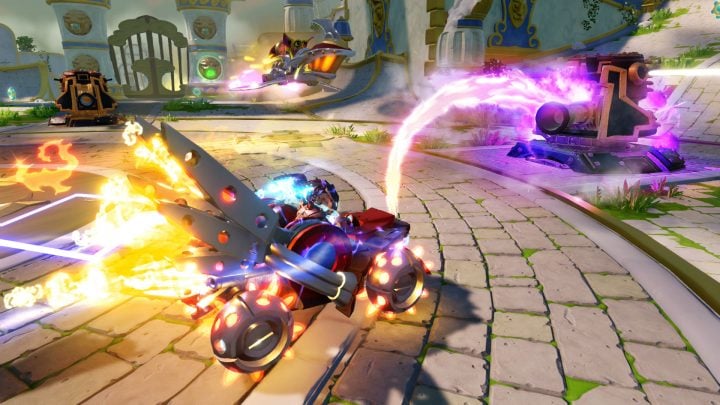 Dropping a Skylander onto a Portal of Power unlocks a corresponding character in Skylanders. That much has always been true. With Skylanders SuperChargers there's a few new things to consider. First, vehicles work just like characters do. When dropped on a Portal of Power vehicles appear in the game, ready for players to use. Gamers can use the characters they've racked up from past editions in Skylanders SuperChargers, but they won't get the extra power-ups that come from pairing a SuperChargers with their corresponding vehicle. To be clear, any figure can use any vehicle, some just get performance extras when paired together.
For Skylanders SuperChargers there's Astroblast, Dive-Clops, Fiesta, High Volt, Nightfall, Smash Hit, Spitfire, Splat and Thrillipede. Each of these figures have a corresponding vehicle to help players progress through the game and take down the Doomstation. Vehicles are separated into land, air and water vehicles. Over half the game requires the use of these vehicles.
Skylanders SuperChargers Bundles & Versions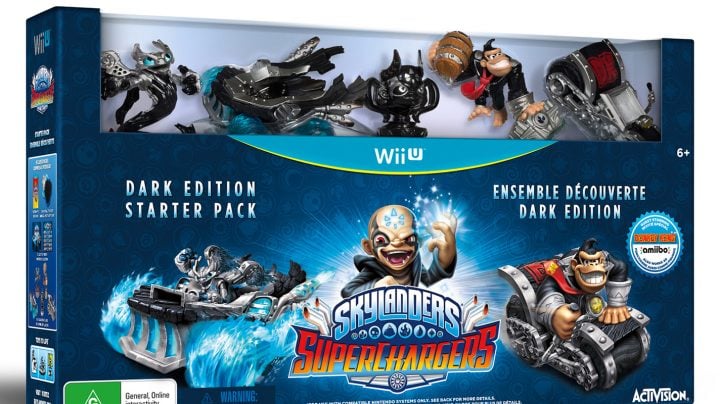 Skylanders SuperChargers is a big release. The game created the toys-to-life category entirely. As expected there are more than a few bundles to choose from.
The Xbox One, Xbox 360, PS3 and PS4 all have dedicated Skylanders SuperChargers bundles. These bundles come with a physical copy of the game and a Portal of Power so that players can drop their favorite characters into the experience. The regular Skylanders SuperChargers Starter Pack comes with Spitfire and Super Shot Stealth Elf plus Hot Streak for $74.99.
For $99 there's the Skylanders Superchargers Dark Edition Starter Packs. These packs come with a copy of the game, a Portal of Power, Dark Spitfire, Dark Super Shot Stealth Health and Dark Hot Streak. Also included is a single Kaos trophy for the game and a Dark Sea Shadow vehicle.
Activision has a special partnership with Nintendo that gets Wii U and Nintendo 3DS users something very, very interesting. Nintendo launched its own Amiibo figures to great success last year. They unlock different extras in Nintendo's game. The figures available in the Nintendo Skylanders SuperChargers Starter Packs come with figures that can be used as both Amiibo and Skylander.
$64.99 gets Nintendo 3DS players a tiny Portal of Power, Hammer Slam Bowser and Super Shot Stealth Elf. Included in this bundle is also the Clown Cruiser, Bower's vehicle. $74.99 gets Wii U owners a regular sized Portal of Bower, Hammer Slam Bowser, Super Shot Stealth Elf and Clown Cruiser.
Skylanders SuperChargers is also coming to the iPad, iPhone and devices running Google's Android operating system, but we're still waiting on a general launch date.
Read: Skylanders SuperChargers for iPhone & iPad confirmed
The Skylanders SuperChargers Portal Owners Pack
The Xbox One and PS4 both embrace digital games. With this being the fourth version of Skylanders, many users already own Portals of Power and don't need another. For these users there's the Skylanders SuperChargers Portal Owners Pack.
In the Xbox Store right now are Skylanders SuperChargers Portal Owner's Packs for the Xbox One and Xbox 360. These digital versions of SuperChargers come complete with Spitfire and Hot Streak for $49.99. Trick is, users need a portal if they don't already have one. The PlayStation Store has digital bundles for the PS4 and PS3 too.
Good luck with your Skylanders SuperChargers purchase this week and beyond. Remember to look for new Skylanders SuperChargers figures and vehicles. If you want variety you'll need to at least pick up a vehicle not available in the starter packs. It's also a good idea to stay on top of any Skylanders SuperChargers related deals and accessories over the next few months. Presumably, retailers will start offering big deals on the figures ahead of the holiday shopping season.

As an Amazon Associate I earn from qualifying purchases.