Skype 3G calls now free through 2011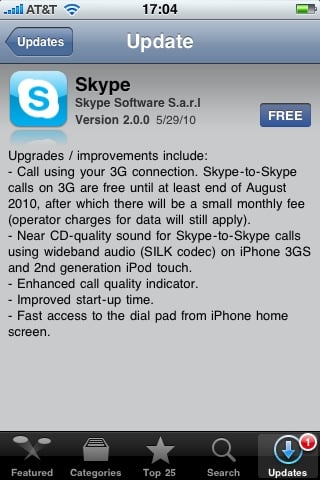 For everyone using the Skype 2.0 application on their iPhone, there was a worry for users. Originally, Skype was going to start charging for Skype-to-Skype 3G calls in August, instead of keeping them free.
However, Skype has decided to change that.  They have announced that they are going to extend the free calling until January 2011. After that, they will start charging " a small monthly fee."  No one is sure what this monthly fee is going to be for the calls.
The way the Skype application for iPhone works is that it transmits audio via AT&T's data network. Callers are using their Skype minutes (if calling a non-Skype user) for these calls, or you are calling another Skype user for free.

This article may contain affiliate links. Click here for more details.