Skype 4.0 Arrives for iPhone and iPad
Skype has updated its Skype app for iPhone and iPad today bringing the version of the application to Skype 4.0 and adding a number of improvements over the last version of the software.
The update comes to both the iPhone and the iPad but also comes to users who are still in possession of an iPod touch. With it, users  will see a number of new things including bug fixes and user interface improvements that should make the overall experience of the app a much better one.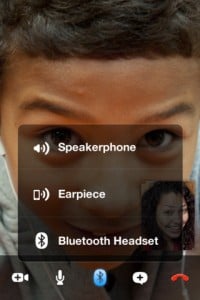 Here is a full rundown of what's new in the iOS version of Skype:
-New feature: ability to move own video preview
-App auto restarts if unexpectedly shut down
-Improved accessibility
-Improved stability
-Updated design for contacts and messages
-New sign in screen
-Other minor UI improvements
-Bug fixes
Now, there is one difference between the iPhone and iPod touch version and the iPad specific version. The Skype for iPad does not include redesigned contacts and messages. Other than that, the updates are exactly the same.
Clearly, this is a big improvement over the last version of Skype and with the small amount of time we've spent with it, it's a pretty stark improvement.
Skype is a video chat client that iPhone and iPad owners can use to stay in touch with friends close-by or better yet, those who may live far away.
It works over both cellular networks and through Wi-Fi.
Skype for iOS also works as a chat client which means you can send messages to friends when they can't or are unwilling to chat over video.

As an Amazon Associate I earn from qualifying purchases.