Skype Debuting First on BlackBerry Q10 Before Z10
Skype is making good on its promise to be a cross-platform video chatting service and will debut its application to the new BlackBerry 10 platform next month in it arrives on the BlackBerry Q10 first before making it to the Z10 at a later date.
The Skype app will be available on all four major smartphone platforms–Apple's iPhone and iOS, Google's Android, Microsoft's Windows Phone, and now the BlackBerry 10 OS. This would allow users from any of these platforms to communicate with each other easily if they have the Skype app installed. In comparison, Apple's iMessage is limited to iOS and OS X devices while Google is limiting its services as native apps to only iOS and Android devices on mobile.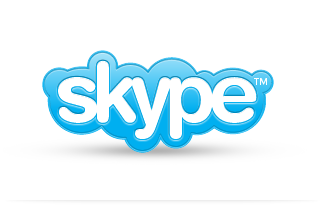 This would mean that Skype would come anywhere between the May 1 launch of the BlackBerry Q10 in Canada and before the end of the same month for the U.S. release.
The BlackBerry Q10 is the second smartphone to be released with the BlackBerry 10 OS and features the more traditional BlackBerry design with a portrait-oriented hardware QWERTY keyboard. The BlackBerry Z10, which kicked off the BlackBerry 10 platform, had gone with a slate styling meant to compete against the iPhone and popular touchscreen-only Android smartphones.
Given Skype's enterprise focus, the arrival on BlackBerry's platform would seem like a natural fit. The move would also help BlackBerry as well. Though the platform had debuted with a large number of apps earlier this year, BlackBerry still is missing some big players, like the streaming Netflix app and the Instagram app for photo sharing. It recently added the Amazon Kindle app for ebook reading.
In addition to Skype, BlackBerry users can also message and conduct video chats with each other using the BlackBerry Messenger service, or BBM.

As an Amazon Associate I earn from qualifying purchases.