Skype for Nokia Lumia 610 Pulled from Windows Phone Marketplace
Bad news for Nokia Lumia 610 owners as Nokia has gone ahead and pulled the cord on the Skype client for the budget device.
In a statement made to WeLoveWP, courtesy of WMPowerUser, the company confirmed that it had yanked Skype for the Lumia 610 from the Windows Marketplace because the user experience wasn't 'up to par.'
The client had been available to Lumia 610 owners for just around a month.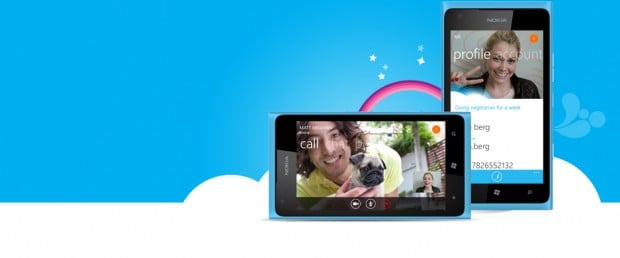 Nokia's Lumia 610 employs 256MB of RAM which is far less than what Skype has said it would take to run the client properly. In the past, Skype has said that a device needs 512MB of RAM or higher and it seems it Nokia a month to realize that 256MB just wasn't up to the task.
Here is the company's full statement:
Nokia attaches great importance to the launch of products and services to bring the user experience, so even if the Skype Windows Phone version on the Nokia Lumia 610 does, but after intensive testing, we found the user experience does not guarantee to Nokia and Skype the expected level. Therefore, we do not recommend users to use Skype on the Nokia Lumia 610. Nokia Lumia 610 users in the Windows Phone Marketplace will not be able to download Skype, Windows Phone version. Skype, Windows Phone version will continue to open to other users to download.
Of course, those who downloaded the client prior to the app's disappearance will still be able to use the application.
And unless Skype is able to lower the amount of RAM that a phone needs to properly run the application, it will remain out of the Windows Phone Marketplace.
https://www.youtube.com/watch?feature=player_embedded&v=Skpt9I-BxYg
Hopefully, Nokia's upcoming Lumia 610 with NFC will come equipped with more RAM.