Skype for Windows Phone Finally Comes Out As a Beta
Last year Microsoft acquired Skype, presumably to bring video chat to more of its platforms faster. Today, after months of promises, the acquisition has finally paid off for Windows Phone.
Skype for Windows Phone is finally available for download, though it is only available as a beta and will only work on a few select devices.
Skype for Windows Phone beta lets you use all aspects of Skype, with a few caveats. The video chat option is there, of course, assuming you have a front-facing camera to use it with. There's also voice chat and instant messaging available.
In the beta, however, you can't receive IMs when Skype isn't in the foreground, add or remove contacts to your Skype account, nor will you be able to leave voice messages.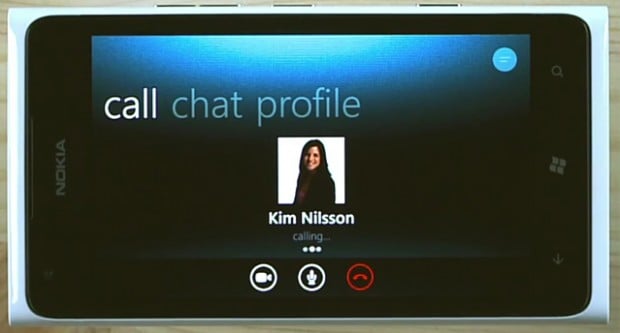 If you want to use Skype for Windows Phone beta you'll need to have a Nokia Lumia 710, Nokia Lumia 800, HTC Radar, HTC Titan, Samsung Focus S, or a Samsung Focus Flash. Essentially Skype will only run on the latest generation of Windows Phones. If your phone shipped around the same time Mango was released or later it should qualify.
Skype for Windows Phone still has a long way to go before it will work perfectly on the platform, the beta's version number is 0.2.0.0, but it's better than not coming out at all. Hopefully the next version will make it so that users can receive notifications while the app is in the background.
In the video below, you can get a look at Skype for Windows Phone, and see the features it currently has.
Video chat options are lacking on Windows Phone, with Tango being one of the only apps for video chat on the platform. Skype is a much more popular service, and will make it easier for users to use video chat across multiple devices. Plus it will work on both 3G and 4G networks as well as Wi-Fi. It just needs to get out of beta, or at least add more features soon.