Skype for Windows Phone May Launch in February
While iOS and Android users have been able to download and use official Skype applications for quite awhile now, those who are using Microsoft's Windows Phone operating system have been left out. As it stands, there is no Skype client for Windows Phone, something many would consider extremely odd considering the fact that Microsoft bought Skype.
Originally, Microsoft promised that the popular chat client would be out for Windows Phone users in the latter half of 2011. Obviously, that release window came and went and we're now all the way into February of 2012.
However, it now appears that we might be closer than ever to the Skype for Windows Phone release date.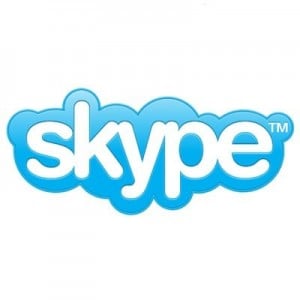 According to The Verge, Microsoft's Skype division is testing a Skype client for Windows Phone. The application is apparently standalone and its design will borrow from Microsoft's Metro stylization and employ a two-grid user interface.
Microsoft employees are apparently able to download a test version of application from the Windows Phone Marketplace.
So, when will it be coming?
Apparently at this month's Mobile World Congress which is slated to kick-off on February 27th. That date depends on Microsoft's internal testing but the app is said to be near completion making the conference a candidate for launch.
Skype, for those unfamiliar, is a chat client that enables users to make voice calls over the internet. And if your mobile device has a front-facing camera, you're also able to have live video chat over 3G or Wi-Fi.
The app has long been considered one of the "missing" applications for Windows Phone, along with apps like Pandora, which makes this release so important.
That and the fact that it has been available on the competition for so long.
So is this rumor credible? Absolutely. We heard just a few days ago that the application was going to be coming to the current version of Windows Phone. That tidbit came after a report claimed that Skype's CEO had said that the app would not be coming to Windows Phone Mango devices.
The Verge is saying several sources have confirmed that a test app is on the Windows Phone Marketplace and there is no reason to doubt that.
As far as a release at MWC is concerned, that's a little more questionable as we don't know if the application will pass through testing with flying colors. MWC is certainly a great place for a launch of this caliber so we're thinking that Microsoft is doing everything in its power to get Skype out to its users.
So at this point, don't assume it's coming – Microsoft already missed one release window, but don't be shocked if it does.
This is an essential application for the Windows Phone platform and it will definitely fill a void that has been missing for quite sometime. Skype has millions and millions of users and many of them own Windows Phone devices.
It's just a shame they've had to wait so long to get access.
Keep your eyes on MWC.