Slashgear goes hands-on with the ASUS tablets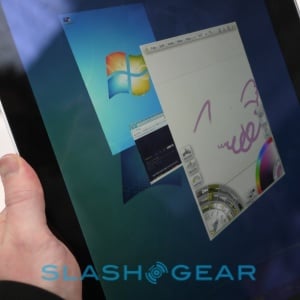 Chris Davies of Slashgear was kind enough to pop by and confirm the Bluetooth keyboard shipping with the ASUS Eee Slate EP121 is the Microsoft Mobile 6000. How does he know? He got a look at it, along with the Eee Pad Slider and Transformer.
Just a few impressions based on his brief time with them, but there are a lot of photos and a video featuring the Slider. Very sleek, dare I say "iPad-ish", design on the EP121.
Thinking further about the new ASUS tablet offerings, as well as reaction to the BT keyboard included with the EP121, it does strike me as odd that ASUS would integrate keyboards into their Android offerings in an effort to orient them more towards content creation, while treating a keyboard for their Windows 7 slate as a completely separate peripheral. Not that I think a keyboard equates to content creation, but it's weird that they'd make the devices running the touchscreen optimized OS more like laptops while the device running the desktop optimized OS is purely slate.

As an Amazon Associate I earn from qualifying purchases.