SlingPlayer Comes to Kindle Fire
The SlingBox offers a great way to enjoy TV viewing on mobile devices or via the web and Sling Media announced this week that the SlingPlayer app is available for the Amazon Kindle Fire as well.
We recommend it as one of the best ways to watch the Super Bowl while on the go, if you can't use the Verizon NFL Mobile app.
Now that SlingMedia released the Kindle Fire app you have that option as well.
You can watch your TV while away from home so long as your Wi-Fi connection on your Fire can keep up. The SlingBox Solo or Pro-HD will send the signal through your home network to Sling's servers and then out to your Fire. You can watch almost anything you can hook up to a TV via component video, composite video or old-fashioned cable and OTA antenna. If you have a DVR, that works too.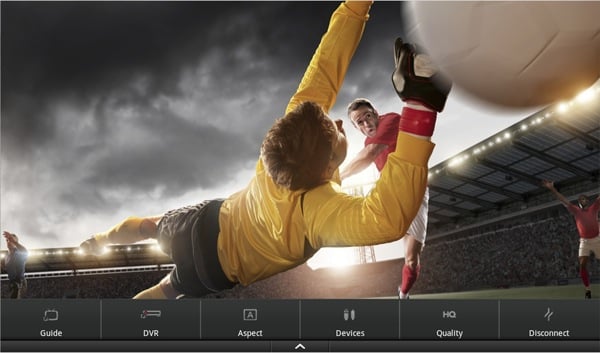 Features included are:
Flipping through your channels using the virtual remote on the Fire app
Pause, fast forward or rewind video from your DVR
View video-on-demand or pay-per-view if available on your cable/satellite box
Switch between multiple inputs if you have a SlingBox Pro-HD
I'm currently reviewing the various mobile apps and the SlingBox Pro-HD and I can say that in my tests so far, it performs great on the iPad so my expectations are pretty high for the Fire app.
Download the app from the Kindle Fire app store or at Amazon's website. The app costs $29.99 and you will need the SlingBox Pro-HD or SlingBox Solo, which cost $299.99 or $179.99 respectively. Some older SlingBoxes might work. Check with SlingMedia for more information about compatibility with your device.

As an Amazon Associate I earn from qualifying purchases.