SlingPlayer Mobile for iPad Getting Closer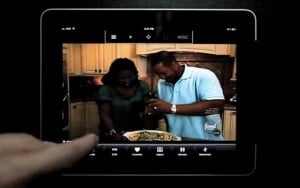 The Sling Media folks have been working on the SlingPlayer Mobile App for the iPad for awhile and it looks like it is getting closer to release. In the accompanying video the narrator touts the video quality and says it is the best they've been able to produce thanks to Apple's streaming technology that uses H.264.
I've been using the iPhone/iPod Touch version for some time on the iPad and am very much looking forward to the improved video quality of the iPad version. The iPad's screen is perfectly suited for this kind of media viewing. Note that SlingPlayer Mobile will set you back $29.95 when it is released, which is the price for each of mobile Apps on the various platforms SlingBox develops for.
Via Engadget


As an Amazon Associate I earn from qualifying purchases.