SlingPlayer Mobile Will Debut on the iPhone But Crippled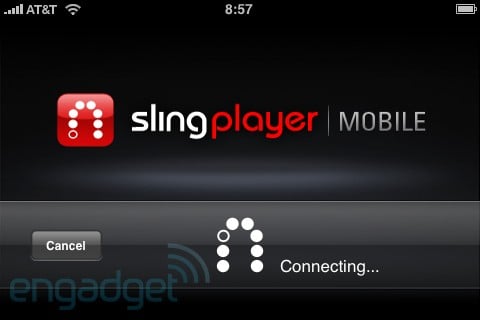 Talk about a crazy saga. The saga of the SlingPlayer Mobile app for the iPhone is one for the history books. Previewed at CES2009 with lots of fanfare, and then talked about incessantly since, the App has seen a long (too long) delay in getting approved in by Apple, and presumably AT&T.
If you recall AT&T slipped some changes into their Terms of Service that seemed to prohibit streaming media, but that was rescinded in the midst of a public outcry.
Nevertheless, it appears that SlingPlayer Mobile will be available tomorrow at a cost of $29.99 and it will be crippled. Meaning, the streaming can only take place over WiFi and not 3G (or EDGE for that matter.) AT&T must be terrified and Apple must be conceding here as this makes absolutely no sense when you consider that AT&T's pipes allow SlingPlayer Mobile on other phones. It raises the question pretty clearly, Why, on the world's coolest phone on the supposed best network (HA!) can't you have the same features and software that you can on any other?
Via Engadget

As an Amazon Associate I earn from qualifying purchases.