Smart Phone in a Snow Bank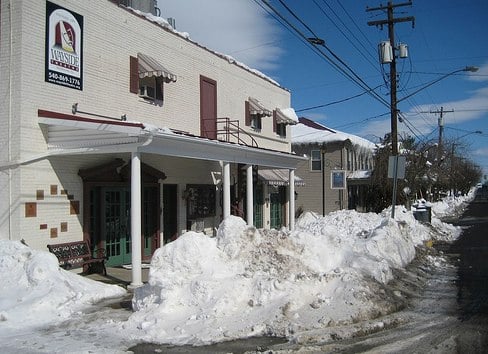 These last several weeks have been, well, to put it mildy, freaking insane at Wayside Theatre. We've dealt with three snowstorms that have left us with more snow than we can measure and lost performances. I was away on two audition trips in the middle of all of that dealing with the pain that comes with traveling in rough winter weather multiple times. We had to cancel performances of The Buddy Holly Story due to weather. We are now dealing with the aftermath of heavy snow still being on the ground and on our roof. We got most of it shoveled off the roof to alleviate weight issues, but what remains has caused leaks and ice damage. Plugging leaks and trying to make sure our customers can come and go safely has been the order of the day today. Sooner or later we'll get back to doing theatre.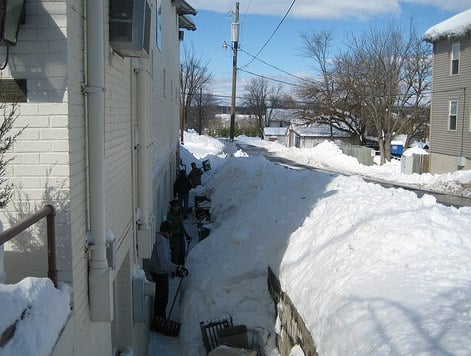 Actually we did last night, getting the first show up in over a week. That felt really good. So there was a small victory there.
In the middle of all of this our Technical Director lost his cell phone which he just got replaced today. Thank goodness for that. This created a hole in our communication strategy and it impressed on me just how much we've come to depend on these blasted devices. I have to say that my smart phone (if you don't know it's an iPhone) has been my and our salvation during these last 10 days or so. Whether its making calls from on the road or standing out back of the theatre in a snow drift directing contractors or staff I've been able to do what I need to do from where ever I am at any point. Phone calls, emails, text messages, and Twitter have all come into play.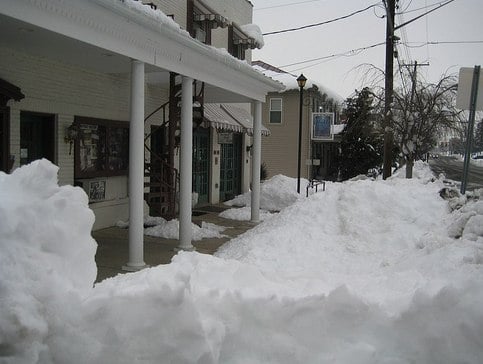 I can remember similar crisis periods in my career (snow and otherwise) where we were all working feverishly on damage control in the age before smart phones.   Once we all moved to the cell phone (dumb phone) era that helped a great deal. But now with smart phones pretty much in everyone's hands around the theatre, we're able to be much more efficient in working these kinds of crazy days and nights. One SMS or one email and everyone on staff gets the latest info. Being able to send an email while on a call on the iPhone has become a quick time saver. It's one of those things that I don't think you realize when you're in the heat of getting things done.
There's really no secret here and anyone who takes advantage of smart phones knows this. But I have to say in these crazy last days, it has been a blessing to have this smart phone in my hand and working well.

As an Amazon Associate I earn from qualifying purchases.