Smart way to find Tablet PC drawings on the web
Loren Heiny shares a simple trick to better find Tablet PC-created  line drawings on Google. Basically, use the search term "Tablet PC" in an advanced image search, selecting "line drawings" as the content type. Also works for specific applications, like ArtRage, Alias Sketchbook  and Windows Journal, by swapping the search term. Good way to meet your fellow Tablet PC artists. Detailed instructions at Incremental Blogger.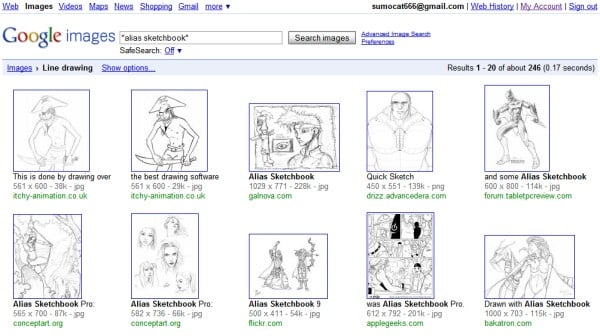 This article may contain affiliate links. Click here for more details.