Smartphone and Tablet Users Sick of Slow Speeds
A new study shows that smartphone and tablet users are generally impatient when waiting for websites to load on their devices.
According to the Keynote Competitive Research survey smartphone and tablet users are only willing to wait a few seconds for websites to load on their devices. Of the 5,000 users that answered the survey, 64 percent said they expected websites to load within four seconds on their smartphones. Tablet users want sites to load even faster, with 60 percent of tablet users saying they expect websites to load within three seconds.
If websites don't load fast enough, there's a chance the users simply won't return to the site. Of those surveyed, 16 percent said they won't wait for the site to load, while 6 percent said they'll visit a competitors website in hopes it will load faster.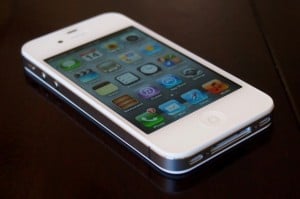 It turns out smartphone and tablet users don't spend a lot of time browsing the Internet on their devices. Only 20 percent of users said browse the web for at least 1-2 hours on their smartphones, while 37 percent of tablet users report the same. There's no time frame given, but we assume that's 1-2 hours per day.
According to the survey,
89 percent of smartphone users use their device to check maps and event locations.
82 percent search for general information
76 percent use the phone for social media,
75 percent for reading news and entertainment
74% use smartphones to stores and ATMs
The most popular activity on tablets among those surveyed was reading news and entertainment (79 percent). The other top activities include searching for information (77 percent), watching videos (76 percent), accessing location information (75 percent), and participating in social networks (75 percent).
The survey, while interesting, doesn't necessarily provide us with any new information. The general idea is that users are impatient on mobile devices and they perform many tasks on their devices. While the numbers are interesting, we doubt they'd come as a surprise to most smartphone and tablet users.
It does highlight the need for faster 4G LTE connectivity on new devices like the iPhone 5 and rapid rollout of faster cell networks.