Smartwatch Concept Marries Traditional Looks with Smart Tech
Many of the smartwatch and iWatch concepts that we've seen over the last few months have been rather futuristic-looking and somewhat over-the-top. However, this newest creation that we stumbled across takes a more mellow approach, using the traditional look and feel of a luxury timepiece, but trading in the conventional parts for a touchscreen.
The result is one of the most beautiful smartwatch concepts that we've seen so far. Created by Gabor Balogh of Hungary, this concept keep everything you love about watches in the first place, but simply adds smartwatch functions to it. The watch would feature a round touchscreen that would display the time, date and a list of apps, while also being home to notifications and other functions.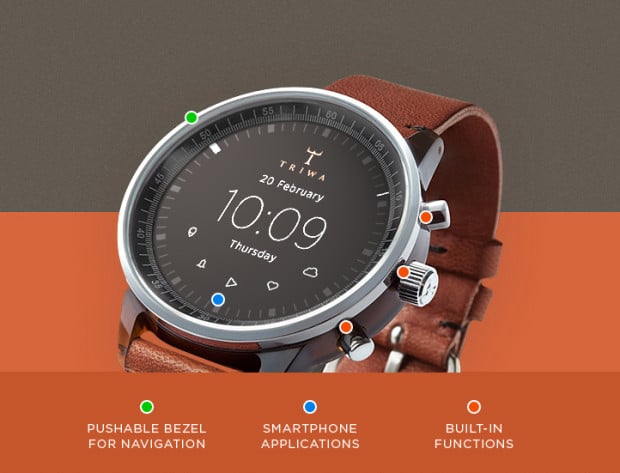 The rim of the watch would be pushable, acting as a home button of sorts, as well as rotatable so that you could navigate through menus with ease, sort of like the iPod Classic's clickwheel.
The traditional buttons on the side would still be functional, despite traditionally being used for setting the time on a mechanical time piece. These buttons would be used to also navigate around menus and launch different apps.
Balogh shows us what the screen of the watch would look like when different applications and functions are loaded, such as the weather, music, directions and even fitness information that could pair with the smartphone's health and fitness app.
Will we ever see a smartwatch like this in the future? It's always possible, but don't expect it anytime soon. Current smartwatches are still kind of ugly (even the Pebble Steel just slightly), and we expect that to remain for the next couple of years, but we are curious as to what the iWatch will look like, considering that design is one of Apple's strong points.

As an Amazon Associate I earn from qualifying purchases.