Snapchat Update: Is Snapchat Really Saving my Photos?
Does Snapchat save my photos? If so, why is Snapchat saving all the photos you send to other users? Here's what you need to know about the new Snapchat update to their privacy policy and terms of service that left some Snapchat users confused and frustrated over the weekend.
Last week a new Snapchat Privacy Policy appeared that left some users worried that Snapchat was saving the photos and videos that normally disappear after a viewing.
The move came as Snapchat debuted sponsored Snapchat Lenses including the Peanuts Movie lens and introduced fast motion, slow motion and reverse motion in a new Snapchat update last week.
After frustration bubbled over the company took to the Snapchat blog to explain what is happening with your Snapchat photos and videos. This is what you need to know about the Snapchat update and Snapchat privacy policy.
"First off, we want to be crystal clear: The Snaps and Chats you send your friends remain as private today as they were before the update.", promises the company who goes on to explain that while someone can screenshot or save Snaps or Chats, "Snapchat is not—and never has been—stockpiling your private Snaps or Chats."
The company also told users that they are not sharing these details with advertisers. Snapchat's terms of service do include a pretty wide license for photos and videos, but this is to allow Live Stores that can include your Snaps and to replay or syndicate Snaps.
If this is the case, why did Snapchat update the privacy policy and terms of service with the changes that led to this issue? Here's why the Snapchat update changed the terms and three areas that they call out in the announcement.
The main thing we did was to rewrite the Terms and Privacy Policy so that they'd read the way people actually talk. We always try to be upfront and clear with our community.
We added language to the Terms of Service regarding in-app purchases. We needed to do that now that we're selling Replays—and have some other cool products and services we're looking forward to bringing to you soon.
To make it a little easier for friends to find you on Snapchat, we've clarified what info—like your name—will be visible to other Snapchatters and how you can modify that info.
So, when does Snapchat delete Snaps? According to support documents the company deletes snaps after they have been opened by all recipients or deletes unread Snaps after 30 days.
Snapchat is not saving every photo or video you send on the service to sell to advertisers. The company needs to be able to store and share photos as you would expect from the service, just as it always has.
Snapchat Update: 5 New Lenses We Want to See
Star Wars Snapchat Lenses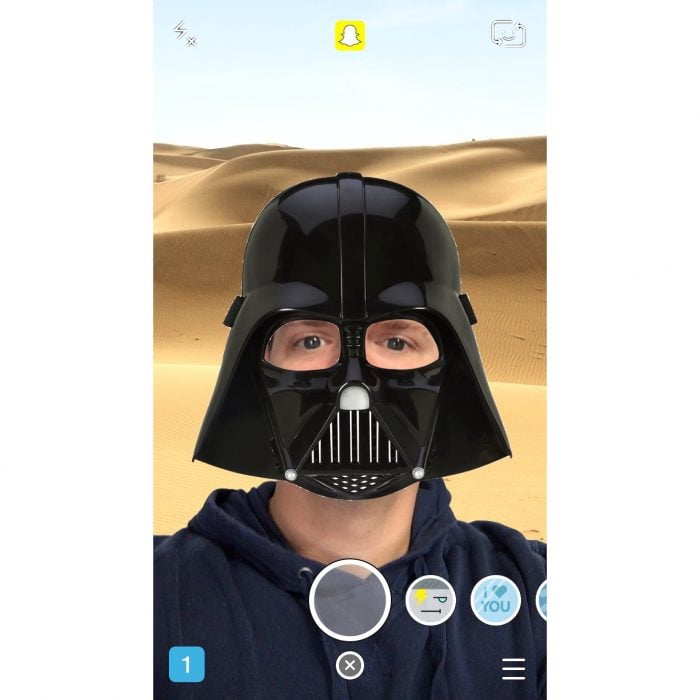 Disney and LucasFilms have the budget to deliver Star Wars Snapchat Lenses for the new Star Wars: The Force Awakens movie release later this year.
Specifically we would love to see a Darth Vader Snapchat Lenses option that delivers breathing sounds and places a mask on our face .
If this isn't up the alley of Disney executives let's go for C3P0, Chewbacca, Han Solo, a Fighter pilot or Rey.
Star Wars is littered with opportunities to deliver new Snapchat Lenses that will allow users to get ready for the release without actually putting on costumes for the wait in line.