November Snapchat Update Adds Snapchat Lens Store
The new Snapchat update is here and it adds new premium Snapchat Lens options in a new Lens Store as well as new Snapchat emoji.
With the new Snapchat Lens Store users can now buy special effects to upgrade selfies and Snapchat videos. The Snapchat Lenses arrived in mid-September and soon after we saw new recording options.
Snapchat stated charging for additional replays in September, and now there is another in-app purchase option.
The new Snapchat Update to version 9.19.0.0 is available for iPhone and Android users. Some users may not see the Snapchat Lens Store, as it is not available in every country.
Snapchat Update: Lens Store
The November Snapchat update includes a few changes, but the biggest is the Snapchat Lens Store.
Users can still use Snapchat Lens options to upgrade their selfies and videos for free, but after you get past the first few options you'll find the Snapchat Lens Store.
The video above shows you some of premium Snapchat Lens options that are in the new Snapchat Lens Store.
At this time there are almost 30 premium Snapchat Lens options that you can buy for 99 cents each. Once you pay for a Snapchat Lens you get to keep it and use it forever.
At this point the Snapchat Lens Store includes many of the Snapchat Lens options that were free to use in the past, and some we don't remember seeing before.
You can preview all these options before you use them, so if you install the November Snapchat update you can see what the fuss is all about.
These are not like the sponsored Snapchat Lens options that can promote movies. We recently saw a Peanuts Snapchat Lens that delivered a free upgrade.
New Snapchat Emoji
There are also new Snapchat emoji options that users can add to their selfies. These are emoji that you add on top of your photo after you take it.
With the November Snapchat update there are now Burritos and Tacos as well as other items to the app.
To use the Snapchat Emoji you must tap the small post it note like icon at the top of your photo after you take it.
You can place multiple stickers or emoji on your photo before you send it. To do this repeat the steps above.
Scroll up and down to see new options and you can tap on the options at the bottom of the screen to see other Snapchat emoji options.
Snapchat Update: 5 New Lenses We Want to See
Star Wars Snapchat Lenses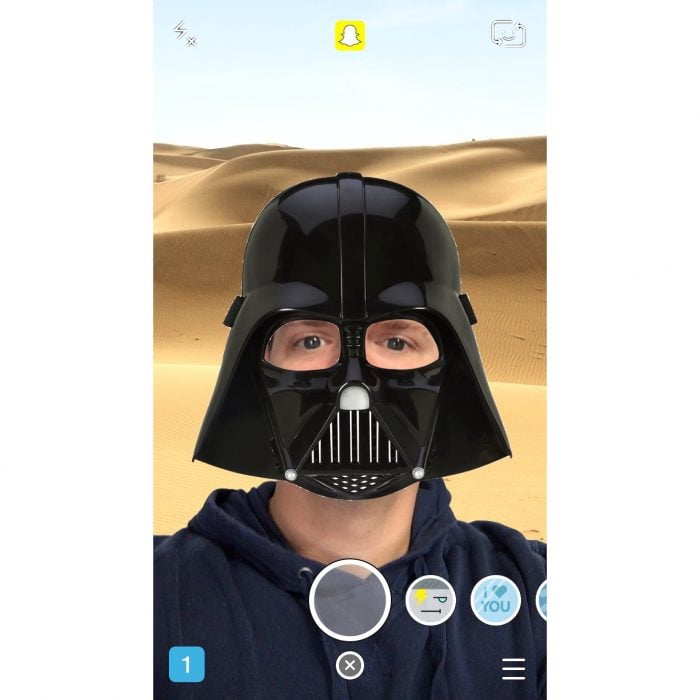 Disney and LucasFilms have the budget to deliver Star Wars Snapchat Lenses for the new Star Wars: The Force Awakens movie release later this year.
Specifically we would love to see a Darth Vader Snapchat Lenses option that delivers breathing sounds and places a mask on our face .
If this isn't up the alley of Disney executives let's go for C3P0, Chewbacca, Han Solo, a Fighter pilot or Rey.
Star Wars is littered with opportunities to deliver new Snapchat Lenses that will allow users to get ready for the release without actually putting on costumes for the wait in line.