How to Use More Than One Snapchat Filter
A recent Snapchat update adds a new superfast filter and official support for using more than one Snapchat filter at a time on your photos and videos. This isn't completely new, but now you can stack up to 5 filters on top of a Snapchat video or photo.
At this time the Snapchat update is only available on iPhone. The Android Snapchat update lags one behind the iPhone lately.
This new Snapchat update for iPhone adds several new options and features for users. The latest Android Snapchat update adds features that the iPhone received earlier this month like Story chat and the ability to use Lenses with the rear facing camera.
With the December Snapchat update for iPhone users can now stack five filters on top of a photo or video, use a superfast filter that speeds things way up and use the new Story Explorer.
With the new Story explorer users can Explore some Live Stories. If you see a moment in a Story that you want to see more of you can swipe up and see Snaps about that moment.
One of the new Snapchat features that we think people will be excited to use is adding more than one Snapchat filter to a video or photo. You've been able to stack Snapchat filters for a while, but this new Snapchat update now lets you use up to 5 Snapchat filters at once.
The video below shows how to use more than one Snapchat Filter, including the new Superfast filter.
You can use Snapchat filters on photos and videos to change the color, add fun text and sticker like options that vary based on how fast you are going, how much battery life your phone has, the temperature and your location.
Make sure you install the latest Snapchat update to get this new feature on iPhone. The odds are good that an Android Snapchat update will add the same features soon.
Snapchat Update: 5 New Lenses We Want to See
Star Wars Snapchat Lenses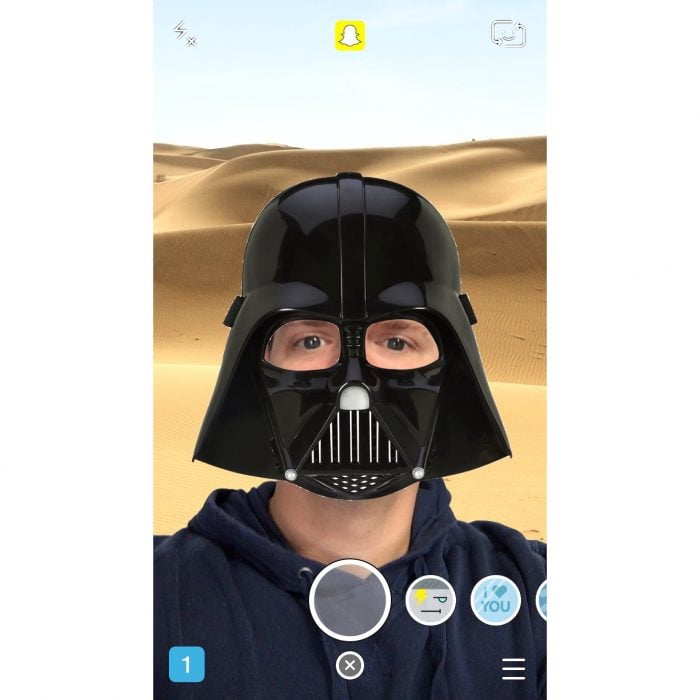 Disney and LucasFilms have the budget to deliver Star Wars Snapchat Lenses for the new Star Wars: The Force Awakens movie release later this year.
Specifically we would love to see a Darth Vader Snapchat Lenses option that delivers breathing sounds and places a mask on our face .
If this isn't up the alley of Disney executives let's go for C3P0, Chewbacca, Han Solo, a Fighter pilot or Rey.
Star Wars is littered with opportunities to deliver new Snapchat Lenses that will allow users to get ready for the release without actually putting on costumes for the wait in line.