So What's That Secret Mission Thing About Anyway?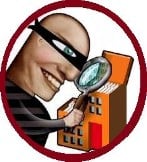 Well, we've finally located the secret whereabouts of GBM Asus Wonder Matt Faulkner. Make sure you check out his Inkshow videos of the Asus R2H, they are awesome. (Who knew he was so good looking

). So that mystery is solved. But we've still got one more secret up our sleeve. We're getting ready to reveal the mystery behind the Secret Mission Dennis and I have been talking about in recent Inkshows(here and here.) When I say we're getting ready, I mean we are getting really tired of holding our tongues with some great news that we are sure you're going to be excited to hear about. Look for the details of the secret mission to be revealed within the next 24 hours. (Or sooner.) It's going to be an exciting week.

As an Amazon Associate I earn from qualifying purchases.