So What's The Difference Between the Samsung Q1 and Q1B?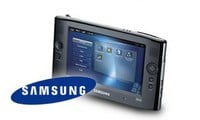 Samsung has released several models of the Samsung Q1 Ultra-Mobile PC since its original launch. We haven't heard much about the Q1B, which is the model that deviates from the Intel platform and uses the Via chipset. Hugo Ortega takes a look at the differences between the two models and discovers that there are more differences between the two than just the chipset. Good information to know if you are looking at the Samsung line of UMPCs. Check it out here.

As an Amazon Associate I earn from qualifying purchases.