Software Details Could Have Xbox One Users Frustrated on Launch Day
We've already known that Microsoft's Xbox One entertainment console would require a software update on the first day of its availability, but new details have revealed that users could be in for a very frustrating launch day because of it.
In an interview with Engadget Microsoft's Albert Penello makes it incredibly clear that users can expect the Xbox One without the software update it discussed earlier this year, to be just about useless. In fact, when asked about what the console would do if users got the device home and didn't have an internet connection Penello told the outlet, "Nothing. You need the Day One update."
While the outlet posits that this is bad news for user's if their internet connection fails, it's more likely that this would be a bigger problem for users in two other scenarios. For example, users without an internet connection at home could find that they stood in line for hours only to not have a usable console without heading to a friend's house to update it.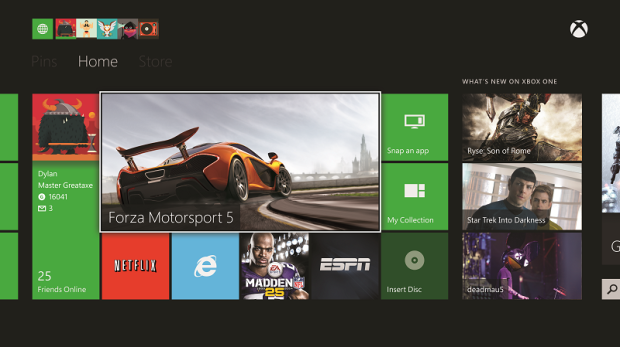 The second potentially problematic scenario involves Microsoft's servers. As past software updates from large technology companies like Microsoft and Apple have shown, having users all try to download software at the same time could lead to update failures and very frustrated users.
Engadget doesn't quote Penello detailing exactly why the console won't function on launch day, however Microsoft has confirmed that it's working on the Xbox One's software right until the last-minute. That means that the software included on the consoles shipping to users is very out of date.
Although this launch update isn't exactly news, it does underscore why users without an internet connection should be formulating a plan for downloading the update if they haven't already done so. In theory, users without an internet connection could connect the device to the internet by tethering it to their smartphone. However, users would need to have a smartphone and a wireless plan that supports tethering.  As it sounds like the update will be pretty large, using this method could completely exhaust someone's monthly data package as well.
The Xbox One launches on November 22nd for $499.

This article may contain affiliate links. Click here for more details.