Somabar: Keurig Style On Demand Cocktails
Somabar is a robotic bartender that delivers the convenience of a Keurig with the joy of a great mixed drink.
Originally launched on Kickstarter the Somabar appeared at CES 2016 alongside smart products and connected home gadgets promising faster access to better tasting cocktails.
While the robotic bartender is not straight out of The Jetsons, it does offer a way for even causal users to order great cocktails from their smartphone while at home.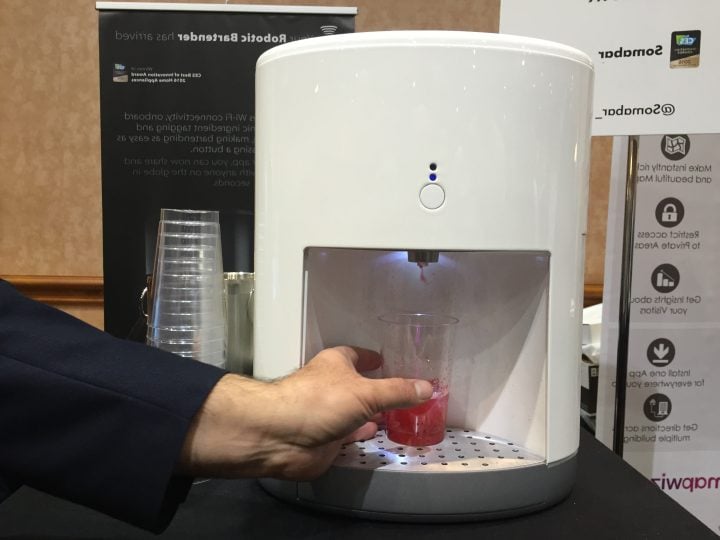 The Somabar allows users to mix from six Soma Pods and add bitters to create custom drinks or order from a library of cocktail recipes that you know and love. After you order from an app on your smartphone the Somabar mixes the drink completely and pours it into the glass you need. When you are done you can remove a Soma Pod and store in your fridge if needed and the airtight seal keeps all kinds of ingredients fresh.
Currently there are 300 drinks available for users to choose from with the Somabar app, and users will be able to add to the recipes so that this library will grow.
https://www.youtube.com/watch?v=UKBSHQyafMA
The video above shows the Somabar in action, including ordering from the smartphone and grabbing a mixed drink with no effort.
Somabar allows you to use your own liquor and ingredients, so you are not locked into buying drink ingredients from a specific source.
Users can customize a drink on the fly to make it stronger or lighter to match their mood and preferences. When you need to clean a Soma Pod, remove them from your Somabar and wash in a dishwasher. An automated flushing system cleans the internals.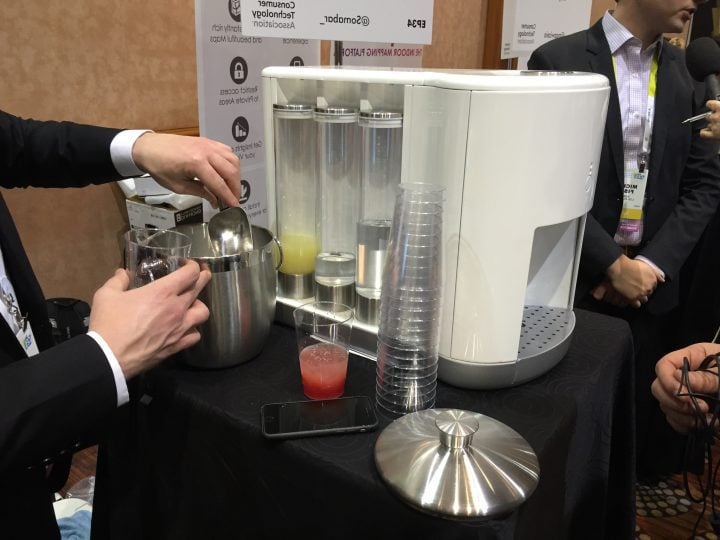 Somabar is available to pre-order for $449 and is available in a variety of colors. The shipping date is still to be determined and shipping is not free.
Check out the rest of our CES 2016 coverage to see the latest gadgets, accessories, smartphones and other cool tech for 2016.

As an Amazon Associate I earn from qualifying purchases.