Some Early iPad 2 Orders Still Not Delivered
It looks like pitchforks are being raised over at Verizon's official iPad 2 forum as more and more users are chiming in with complaints about Verizon's handling of the iPad 2 launch and its lack of concrete ship dates.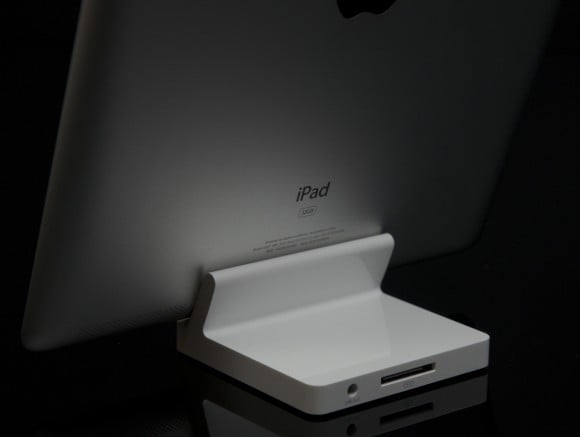 The original poster is someone claiming to have gone into a Verizon store on March 11th, the day the iPad 2 launched, hoping to purchase a new iPad 2. He was successful in placing an order and was told that the device would be shipping immediately via two-day FedEx.
Six days later, the person went into his local Verizon store and was told that his iPad 2 would be shipping in "2 to 3 weeks".  He then related the two day shipping story to the employees at the store and was told that the employee that had quoted the original ship date was a greeter and that was no longer employed by Verizon.
Long story short, there are people who feel that they were promised a whole lot of things from Verizon only to have the company take their money and change the shipping dates.
And while it's unknown if the original poster has received his iPad 2, there are still people out there who ordered on launch day and still have no idea when it's going to arrive.
A poster named 'jonbradley' told his story just two days ago:
So I'm going to go ahead and add my sob story to the list:
Ordered on launch day, 3/11/11 at about 5:15 PM.

Showed up at the store at 4PM. Only person in line.

Originally told I'd be walking out the door with a iPad in my hands.

at 5 the associate comes up and tells me that she wasn't allowed to tell me till 5 that they didn't actually have them in store.

AKA she lied.

Was told it'd be overnighted and ready for pick up on the 12th.

Ordered at 5:15

Then I was told it'd be 2-3 weeks.

She lied a second time.

Card charged 3/11

Called on 23rd, was promised it'd ship either 26th or 28th, no questions asked.
I called on the 26th, and was then told it's been extended another 1-2 weeks.

Lied to a third time.

So I'm now looking at 3-4 weeks from delivery (edit) order date.
Anyone else out there been waiting since March 11th?

As an Amazon Associate I earn from qualifying purchases.