Sonos Update 3.6 Removes Popular Feature; ZunePass Customers Told: Sucks To be You
This makes no sense to me. A tipster to BoingBoing alerted the site that a recent software update to the Sonos music system (works with PC, Mac,  iOS and Android devices to stream music to one or many speakers around the home) removes a feature key for many users: the ability to play Windows DRM tracks.
Windows DRM, or PlaysForSure, protects WMA (Windows Media Audio) files, such as those you get via the ZunePass music service. Before the 3.6 version update users were able to stream these tracks through the Windows Media Player/Center to their Sonos speaks. Now it's no longer possible.
Sonos users are understandably upset since the company did not make it super clear that the new update would do this. Plus, there's no way to roll back to the previous version.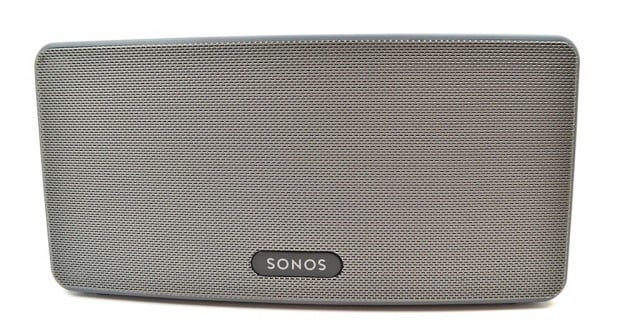 So anyone who updated and now finds that their music won't play on their (might I mention expensive) home music system is SOL.
"This was a major reason I went with Sonos over your competitors, the support for my protected music," says Sonos forum member rks. "Now I'm left with something that is quite useless to me and way outside of your return window."
John, the Sonos Support Admin on the boards, is very sorry for the inconvenience and all, but: too bad for you.
After several weeks of complaints from users another Admin showed up to deliver the final statement on the issue:
Dear Sonos Customers,

With our most recent software update, we had to make some tough choices on file formats that are playable on Sonos from both the standpoint of new formats to bring on and ones that we can no longer support. In balancing legacy file format support involved in supporting WMDRM, the ability to innovate, and the limiting performance of DRM encrypted files on the Sonos system, we chose to discontinue support for Windows DRM based files. It was a tough choice as we know there are a number of our customers who have portions of their library in the WMDRM format or utilize services such as Zune Pass. However, as the music industry shifted from copy-protected music to open formats, it became clear which way digital music is ultimately headed.

That said, we want you to keep your Sonos rocking in your house! One option, if you are one of the music lovers impacted by this change, to continue listening to your collection is by backing up your Windows DRM-protected files as one of our supported formats.

Sincerely,
The Sonos Product Team
One note: that last paragraph is no longer part of the original post of this comment but lives on in replies that quote it. The reason it may no longer be there is that it's a stupid suggestion.
If you own DRMed music files Microsoft does provide a way to back them up. However, the music files most customers are talking about are Zune Pass tracks, which are essentially rented, not owned. They can't be backed up or burned or transcoded into other files types. Suggesting that people do so is essentially telling them to break their user agreements with Microsoft and break the DRM. Smooth.
Cory Doctorow has some choice words about DRM and the reasoning behind this move that I agree with wholeheartedly and suggest you read. Given that many customers purchased a Sonos system specifically because it worked with this type of DRM only to have that feature removed is uncool on every level.
And as both Cory and some Sonos members in the forum point out, what's to say that Sonos won't do this again with other services? Spotify doesn't use the Windows DRM scheme, but does have DRM on tracks you download from their subscription service but do not own. Several of the music services that currently work with Sonos operate on a similar model. So if Sonos decides not to support their DRM for whatever reason, they limit your music choices on their system.
I don't believe for one second that this has anything to do with the general move toward non-DRM music. In fact, music delivery systems have been moving closer and closer to the lease over owned model even faster than before, hence the popularity of services like Spotify and Slacker. If Sonos just doesn't feel like paying the licensing fee, they should say so.
This is also a lesson for consumers: whenever a software update comes through, be sure to read what that update will do to your device. If you don't understand it or things aren't clear, bug the company and delay updating if you can. Unfortunately, it's not always possible to do so.
Companies: if you're going to take away features that were previously offered and people pay to use, reconsider. It's one thing to remove the ability to root, which isn't sanctioned, but quite another to whittle down existing features that you used to sell the product int he first place.

As an Amazon Associate I earn from qualifying purchases.