Sony Enters The Multi-Touch Screen Race
According to this post on MobileWhack, Sony is developing their own multi-touch screen. Why not? It is all the rage. Sony's prototype is 3.5 inches and runs 640×480 resolution and has five points of contact.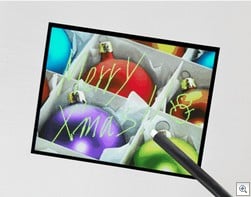 Here's a link to the press release in Japanese.

This article may contain affiliate links. Click here for more details.