Sony Explains Why PlayStation 4 Needs PlayStation Plus For Multiplayer
At E3 Sony quietly announced that gamers will have to pay for online multiplayer mode on the PlayStation 4. In a recent interview with Famitsu Sony Worldwide president Shuhei Yoshida explained why.
In the interview (translated by Kotaku) Yoshida explained that Sony has to charge for "realtime online play" because the company invested a lot into the PlayStation Network infrastructure for the PlayStation 4. The cost associated with keeping the service up and running is too high to keep the service entirely free.
Read: Sony Shows Off 15 Exclusive PlayStation 4 Games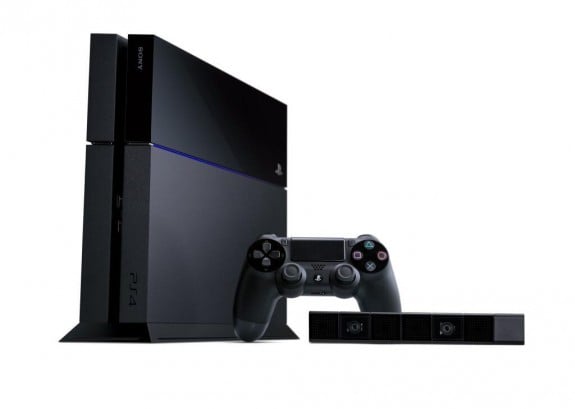 "Considering the cost, to try to keep such a service free and consequently lower the quality would be absurd," Yoshida said. "We decided that if that's the case, then it would be better to receive proper payment and continue to offer a good service."
The explanation is very similar to Microsoft's explanation for charging for Xbox Live Gold. The companies have to maintain servers for online play, and those servers are not cheap to keep running.
While gamers will have to pay for "realtime online play" in games like Killzone: Shadow Fall and Watch Dogs, they can still play some games and access services without paying for PlayStation Plus. Gamers will have the chance to play some turn-based games online without paying, for example.
Sony will also let non-PlayStation Plus PS4 users access services like Netflix and Hulu Plus on the new console. Microsoft locks those services behind an Xbox Live Gold subscription, making users pay both Microsoft and Netflix, for example, to watch House of Cards or other content on the service.
A subscription to PlayStation Plus costs $50 per year, and the service will carry over from the PlayStation 3 to the PlayStation 4. The service also comes with the Instant Game Collection feature, which offers free games to users just for paying for the service. When the PlayStation 4 comes out later this year early adopters with PlayStation Plus will get access to Drive Club: PS Plus Edition, effectively starting off their PS4 game library.
With many games in the next generation like The Division, Need For Speed: Rivals and Destiny blending single-player and multiplayer experiences, gamers will likely find a PlayStation Plus subscription as a necessary subscription. As Yoshida put it, "the main pillar for the PS4 will be online play."
The PlayStation 4 will come out later this year for $399.