Sony Focuses on PS4 Games at GameCom
Microsoft might have had to work hard to get the attention of game developers and hardcore users at its Xbox One briefing at GamesCom 2013, but Sony continued to push the message it has all along: games, games and more affordable games.
The company began its push with announcements for the PlayStation 4, although it didn't detail any new titles that would be coming to the console, it did offer a few exclusive experiences for gamers. Users who purchase Grand Theft Auto 5 for PlayStation 3 will actually get 75% off future titles made by the game's publish Rockstar.
It also took the opportunity to show off the PlayStation 4's user interface. Video footage included the never before seen menus for sharing game videos with friends. Sony's Mark Cerny took the stage to detail more of the console's architecture, and how it paired with game developers to create the hardware and the updated PlayStation 4 controller.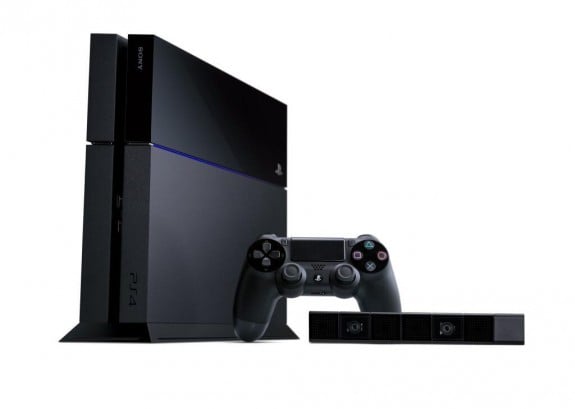 Read: Sony shows Off PlayStation 4 User Interface (Video)
Although, the PlayStation 4 is what most users are excited about, Sony used most its press conference to push the PlayStation Vita, its handheld gaming console. For starters Sony is lowering the cost of the PlayStation Vita from $249.99 to just $199 bringing it on par with the cost of the 4GB PlayStation 4 bundle it announced yesterday. It also says that it will significantly cut the cost that users pay Sony for Vita compatible memory cards, however it didn't announce exactly how much these cost of these cards might be with lower pricing. A 16GB PlayStation Vita memory card currently costs users $59.99.
Sony also pushed the idea that it, above all other gaming console makers, it is helping to push the independent games movement forward. According to them, that's why users can expect FEZ, Wasteland Kinds, Rogue Legacy, Starbound and Velocity to come to its platforms.
Getting more PlayStation Vitas in the hands of consumers could be a part of the company's roadmap for success, it even announced a Helljumpers, a new game that will put Vita gamers against other PlayStation gamers.
Sony hasn't announced when users can expect the now cheaper PlayStation Vita in stores but did announce that the PlayStation 4 release date will arrive on November 15th.

As an Amazon Associate I earn from qualifying purchases.