Sony Introduces New VAIO Flip 11A 2-in-1
Sony's newly unveiled VAIO Flip 11A convertible could be the best way to experience Windows 8.1 as long as users aren't concerned about heft and weight.
Announced during the company's press event at this year's Consumer Electronic Show, the $799 tablet-turned ultrabook includes some of the best technology from across Sony's different businesses. The VIAO Flip 11A's 11-inch display uses the company's Triluminos technology to enhance its screen quality. Sony also uses the Triluminos technology to boost color-reproduction in the company's line of Bravia-branded televisions and its VIAO smartphones.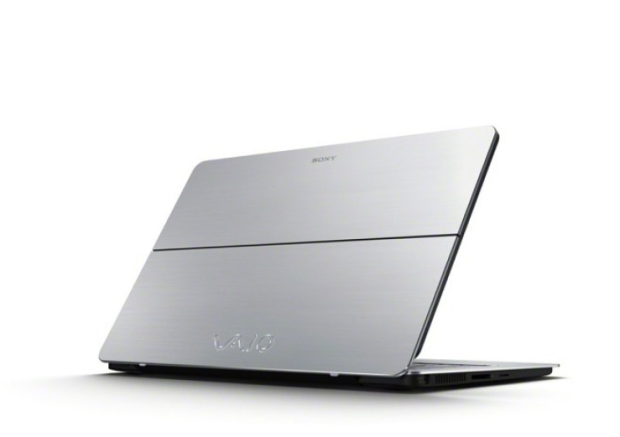 About the only issue here is the way the company decided to enable the VAIO Flip 11A's transition from laptop to tablet. Instead of cutting the device's thickness by eliminating hefty keys, Sony's opted to borrow the design of the Flip 15 device that it's already announced. As such, the experience users will get with the VAIO Flip 11A is identical to what users would get from other 2-in-1s like the Lenovo Yoga Pro. According to Engadget, the device weighs around 3 pounds, indicating that the device will make one heavy tablet when the display is folded back.
Processing power here is a bit light. The base VAIO Flip 11A will only ship with a quad-core Intel Pentium processor. Users can upgrade the device's internals, however pricing for upgraded devices remain elusive. Users will also have the option of picking up the VAIO Flip 11A in black, silver or pink.
Each version of the tablet will also come equipped with a rear-facing 8 megapixel camera and a digitzer. That digitizer will allow users to interact with Windows and take notes using the 2-in01's included stylus. When paired with a compatible application pen input can completely replace post-it notes and notebooks. For example, Microsoft's OneNote allows users to take hand-written notes and automatically sync them between other devices with their own OneNote app. OneNote is available on the iPhone, iPad, Windows Phones and devices running Google's Android operating system.
The VIAO Flip 11a will begin shipping along with refreshed versions of the Flip 13, Flip 14 and Flip 15 sometime in February.

This article may contain affiliate links. Click here for more details.