Sony Introduces SmartWatch2 for Use with Android Smartphones
Sony has officially unveiled the Sony SmartWatch2, its next generation attempt at gaining traction in the wearable computing space.
Based on the details made public about the SmartWatch2 by Sony, which is scheduled to ship this September, the device seems to be an evolutionary update to the SmartWatch device that the company shipped last January.
With the SmartWatch2 Sony has opted to include a larger touchscreen than what shipped on the last model. Wearers will be able to get a better look at what's being shown on the device with a 1.6" inch touchscreen with a resolution of 220 x 176 pixels.
As the company has moved to create devices that standout because of their sturdiness, Sony executives seem to have spared no product from the new standard. Just like the Xperia Z and the Xperia Z Ultra before it, the SmartWatch2 is water-resistant. Also like those devices, the SmartWatch2 will have a body that's made of aluminum and includes a stainless steel wristband, though users will be able to switch out that wristband for different colors.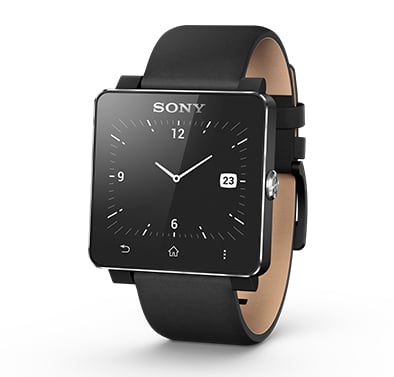 Read: Sony $149 Xperia SmartWatch Misses The Mark
Sony seems to have gone a great distance to improve the user experience with the SmartWatch2 as well. The company says that this device will feature a user interface that's similar to that of Android itself so that users will be able to quickly get acquainted with the device.
In addition to having the "longest battery life of a smartwatch," according to Sony it'll also have a battery level indicator for quickly checking on how much power the device has left. That means more time for monitoring Twitter and Facebook messages and less time worrying about how long it's going to be until your next charge.
The company has jettisoned the proprietary cable that was needed for the last SmartWatch to charge. Instead, this device will use the same micro USB cable that's already used on smartphones, cameras and tablets.
Using the built-in NFC chip, users will be able to pair the device over Bluetooth without going through the hassle of entering randomly generated codes or complicated pairing instructions — as long as their Android device already has Bluetooth and a NFC chip. The SmartWatch 2 will need to be paired to an Android device to use most of its functionality, though it can go into a watch mode when not paired with a device.
Read: Apple's iWatch Smartwatch Might Now Be in Testing
Today's announcement comes as Google and Apple are preparing to make moves into the wearable computing market with products like Google Glass and the rumored Apple iWatch. If Sony wants to be a leader in the segment it'll need to make the most of its head start in the wearable computing space. Sony did not provide any guidance on pricing.

As an Amazon Associate I earn from qualifying purchases.