Sony Offers Best PlayStation Now Deal Ever For PS4 & More
Video game console maker Sony has a treat for those that have picked up its PS4 console or any other device compatible with its PlayStation Now streaming service. There's a new PlayStation Now price cut. What's more, the service is getting new titles from a well-regarded publisher: Warner Brothers.
Sony announced the PlayStation Now price cut and the service's new selection of playable Warner Bothers game this past weekend during The PlayStation Experience. PlayStation Experience is a fan-focused event where Sony announces new games and plans for the upcoming year.
PlayStation Now is the streaming service that allows owners of the PS4, PS Vita and buyers of select Sony televisions and Blu-ray players to stream video games directly to their computer from Sony's servers. Beginning this weekend, Sony charges $20 a month for access to an ever-growing selection of PlayStation Now content. Three months of PlayStation Now costs $45.
The PlayStation Now price cut revealed on the PlayStation Blog this weekend seriously cuts into the price of the service over the course of a year. Sony is selling a year-long subscription to PlayStation Now for $99. The lowered price is more than half off the original price. The discount is for new comers and old users alike; Sony is encouraging even those who've already picked up a subscription already to take advantage of the savings. Sony still allows users to try out PlayStation Now for seven days absolutely free.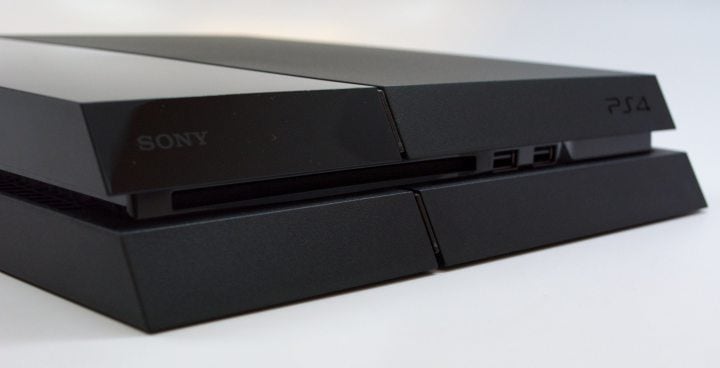 Read: How You'll Play PS3 Games on the PS4: PlayStation Now
Batman Arkham Asylum, Batman Arkham Origins, Injustice: Gods Among Us, Mortal Kombat, FEAR, The Lego Movie Videogame, Lego Harry Potter: Years 1-4 and  Lego Batman: The Videogame are all available to PlayStation Now subscribers. The service already allowed access to Lego Batman 2: DC Super Heroes and Batman Arkham City.
Sony doesn't say when this PlayStation Now price cut will disappear or how much a year to the service will cost after the discount is gone. As such, it's best if potential buyers purchase their subscriptions now directly from the PlayStation Store using the same PlayStation Network account that's connected to their console. It's entirely possible that Sony could end the temporary PlayStation Now price cut after the holiday shopping season concludes.
Read: PlayStation Now Subscriptions: 5 Things You Need to Know Now
This temporary PlayStation Now price cut seems like Sony trying to take some of the luster off Microsoft's efforts to bring Xbox 360 games to tis Xbox One console. Previously, it was Sony that had an advantaged with backwards compatibility. PlayStation Now lets PS4 users stream their PS3 games, complete with their saves and Trophies, if they don't still have a PS3 console in their household. There are hundreds of games available through PlayStation Now, with many more being available on small rental lengths like hours and days.
Xbox One Backwards Compatibility Program has turned talk of upgrades on its head. Microsoft is trying to provide shoppers with a very clear path to its Xbox One console. The theory it seems to be working under is that bringing Xbox 360 games their related content to the Xbox One gives users a reason to stay with Xbox rather than purchasing a PS3.
Microsoft doesn't charge gamers for the Xbox One Backwards Compatibility program. Users who have a digital copy of a game included in the feature simply download it from the Xbox Store and their game save comes with it. Users with disc-based games need only insert that disc into their console to unlock a digital version that's compatible with Xbox One. Because discs are included in the program, users don't require an internet connection permanently. Microsoft plans to add new games to the library of Xbox 360 titles that can be installed on the Xbox One. It's already promised access to Halo Wars during the month of December.
Sony's Uncharted: The Nathan Drake Collection Xbox One Bundle starts at $299. This is also a temporary price cut.

As an Amazon Associate I earn from qualifying purchases.