Sony PS4 Upgrade News Brings Share Play Details & Complaints
Moments ago Sony revealed that a coming update to its PS4 console will introduce a way for users to get help from their friends with their games and real-time with Share Play, and already the company is being criticized for it and more.
More than a year ago, Sony revealed early concepts for a system that would allow PS4 users to watch their friends play their video games and participate in them without having to be in the same room. As a post on the PlayStation Blog reveals, it is the PS4 system update v2.00 that delivers on that vision.
Starting with that update PS4 users will be able to join each other's games. So for example, users will be able to virtually invite a friend over to play against them in a sports game without having to be in the same room. The fun doesn't just stop there though, Sony's vision for the PS4 captured the imagination of millions of users who wanted to also be able to have their friends help them in their games. Share Play and the PS4 v2.00 system update will enable that functionality as well. Both users won't even have to open the game.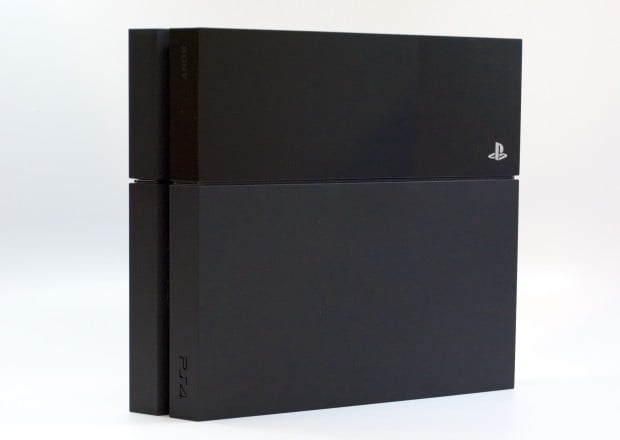 If that sounds familiar it's because it's sounds like its very similar to the online gaming functionality that the PS4 has today, but it's not. Think less online multiplayer, and more local player co-op like in a game's campaign. PS4 users will be able to play alongside their friends in-game modes that would have traditionally required them to be in the same room.
Sony says that PS4 users can also look forward to a dedicated YouTube app, and the ability to upload video game footage too. Sony is also integrating a real-time activity feed and the option for users to look each other up by their real names instead of just their PlayStation Network profile.
With all of those great features, one might think that PS4 users couldn't wait to get their hands on PS4 v2.00 system update. That's not entirely what the comments on the blog about the coming features shows. Many users are lining up to criticize Sony for not paying attention to the features that they've been asking for. More specifically, users are wondering where the external hard drive support and DLNA streaming support that the PS4 needs falls on Sony's release map.
Like Microsoft, in the lead up to launch last year Sony announced that more than a few of the features it had planned for the PS4 wouldn't make it in time for release. It also revealed that the PS4 wouldn't allow users to stream content directly to it either. In fact, the PS4 couldn't play 3D Blu-ray discs until fairly recently and it still doesn't support MP3s or CDs.
The omission of these features into today's PlayStation Blog post is important, but not for the reason you might expect. Sony has made it clear from the outset that the PS4 is a next-generation gaming console and not an entertainment console. In effect, it is pushing games harder because that's where its target market it. It's harsh considering the PS3 offered many of these features, but that's where the console stands at this point.
In contrast, Microsoft has pushed update after update packed with essential features. Xbox One owners have been able to upload video clips directly to YouTube for a while now. A previous Xbox One update made it easy for users to plug in an external hard drive and store games on it.  This morning Microsoft even announced that a new Media Player app would add DLNA support and local  media playback to the Xbox One from an external hard drive or from a streaming device.
Read: Xbox one vs. PS4: entertainment Apps Compared
Sony says that the PS4 v2.00 system update will début sometime this fall.

As an Amazon Associate I earn from qualifying purchases.