Sony Releases Trove of New PlayStation 4 Information
There are just two weeks left until Sony starts selling the PlayStation 4 to users in North America. To celebrate, the company has posted a huge amount of detailed information about how the console works in a new FAQ.
The new FAQ, which is now available on the PlayStation Blog's US counterpart, discusses everything about the console in detail all the way down to what type of power adapter users will have to make room for in the entertainment center – the company says that its built-in the power adapter functions so there isn't any extra space required.
The detail that will affect Day One buyers the most is actually related to the way users store video games on the console itself. According to Sony, users will have the option of upgrading the 500GB hard drive that is built into the PlayStation 4. That's great news for users who'll need all the storage space they can get their hands on if they are planning on buying a large number of titles from the PlayStation Store. That's also great news considering the PlayStation 4 won't allow users to simply store things on external hard drives, despite the PlayStation 4 having USB ports.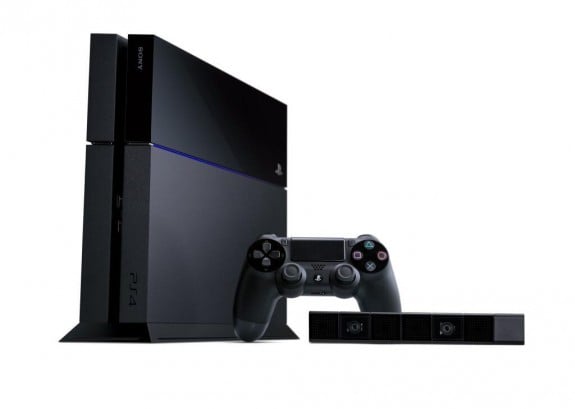 Sony's motivation for preventing users from loading games on external storage solutions isn't clear yet, however it is possible that the company decided to eschew external storage options to make the PlayStation 4 more secure. The software on the PlayStation 3 was repeatedly hacked, thanks in some small part to how easy it was to add introduce code to the system's software with a flash drive.
To their credit Sony is also being pretty upfront about the features that it showcased that won't make it to the PlayStation 4 in time for launch. According to today's report, missing features include online controller sharing using the console's Assist a friend mode, wireless stereo headset support and the console's Suspend and Resume functionality.
Users with pre-orders or those considering purchasing the PlayStation 4 should definitely take a look over the entire FAQ before heading to pick up their console on November 15th. The PlayStation 4 will cost users $399 on launch day. It's unclear if retailers will have any spare units for those who didn't pre-order.

This article may contain affiliate links. Click here for more details.