Sony Talks Features Coming in Day One PlayStation 4 Update
Users purchasing a PlayStation 4 on launch day will definitely want to plug in the console to an internet connection the moment they get it home. That's because Sony is issuing a day one patch that'll add a ton of essential features to the console.
Sony detailed the features on its PlayStation Blog today. While users won't need the update to play the console's titles immediately, some of these feature additions are pretty landmark.
Features added by the update include access to Remote Play, a way for users to play games on their PlayStation 4 console without actually having being in front of it. That's in addition to the second screen functionality that allows PlayStation 4 users to extend their game experience on iPhones and iPads running the PlayStation App.
Video game broadcasting, spectating and recording gameplay footage will also be enabled by the update as will all multiplayer functionality and support for the newly upgraded PlayStation Camera.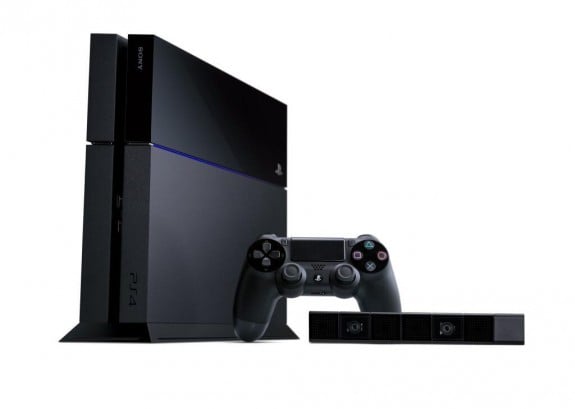 All told, Sony is using the 1.5 update for the PlayStation 4 as a way to fill in feature gaps that it wasn't able to finish before it began manufacturing the PlayStation 4 earlier this year. In fact, some of the features, like Blu-ray Disc compatibility, DVD Player compatibility and multi-account login, are essential to the PlayStation experience. It's for this reason that users should seriously plan on having access to an internet connection for the system's initial set-up.
In Sony's defense, it's not the only manufacturer to add need-to-have functionality into its console through software upgrades on launch day. Microsoft's Xbox One will also require a launch day update to allow users to play their games offline, a feature it added after it received a lot of criticism for initially requiring that the Xbox One connect to the internet every twenty-four hours to confirm whether users owned their games. Nintendo added features to its Wii U gaming console in a similar fashion when it launched last winter.
Sony also confirmed that the low-power mode that would have allowed PlayStation 4 users to quickly resume gaming or watching videos won't be available at launch.
The PlayStation 4 goes on sale November 15th. Pre-orders are sold out, however it's possible that Sony may ship extra consoles to retailers for users who didn't reserve a device before launch.

This article may contain affiliate links. Click here for more details.