Sony Shows Off Firefox OS on Xperia E
During Mobile World Congress Sony pledged its support to the new Firefox OS, and now it has a video showing an experimental of the OS running on the Xperia E.
The Firefox OS ROM for the Xperia E is only intended for developers interested in building apps for the new platform, and isn't meant for daily use. Sony Mobile is still working on putting Firefox OS on smartphones for Telefonica, a European and Latin American carrier, and other carriers sometime next year.
The video demonstration of Firefox OS on the Xperia E doesn't show much of the platform, as Sony only has a few apps running, but it does show some of the new platform. Specifically, the short video shows the lock screen, dialer and camera app of Firefox OS on the Xperia E.
Because the video is of an early build of the Firefox OS ROM on the Xperia E, the OS seems a bit slow but still usable. The dialer seems to take a few moments before recognizing keys, but ultimately it does work. Sony doesn't seem to have the cellular radios on the phone working yet, however, or the phone in the video has no SIM inserted.
The camera app shown in the video is very basic, with just a camera button and an option to view photos taken. Pinch to zoom works in the camera app when viewing photos, though Sony doesn't show the app zooming in when taking a photo.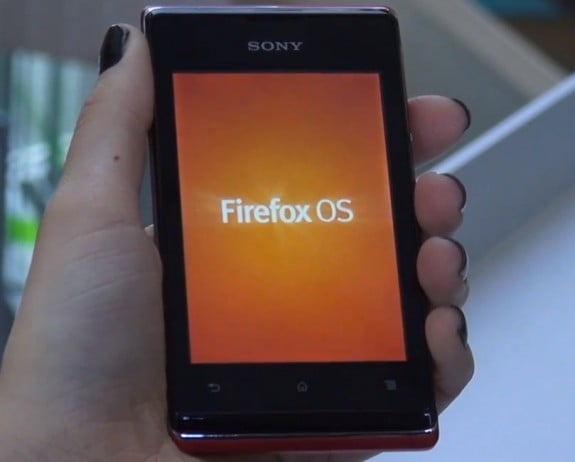 Firefox OS uses HTML5 web standards for its apps, which should make it easy for web developers to create apps. The platform does have some native code for functions such as the camera and dialer, but most app will rely on HTML5.
The first Firefox OS phones will reach emerging markets later this year. There's a chance to platform will come to the U.S. next year, but for now Mozilla and its partners will focus on selling cheap phones to users in poorer areas. Though its doubtful any Firefox OS phone will come to market with a price as low as the $20 Nokia 105.

As an Amazon Associate I earn from qualifying purchases.