Sony UX180P Hardware Inkshow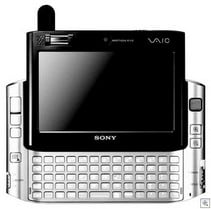 Remember the hue and cry from the mainstream tech media about UMPCs having no keyboard? Well, I recently got a chance to take a look at an ultra-mobile device that comes with a keyboard and that has everyone talking. Rob Bushway loaned me his Sony's Vaio UX180P to try out and post his review. (Rob's a trusting soul.) The Sony UX180P may not inlcude the Tablet OS, or Microsoft's UMPC touchscreen enhancements, but it certainly offers a range of options for anyone on the go.
In this GottaBeMobile.com Hardware Inkshow, I take a look at the device, the dock that ships with it, and also some of the basic functionality of the UX as well as very quick look at the Beta of Ilium Sofware's new data entry product, Inscribe. You'll find out why I think the keyboard is both an asset and a detriment for the Sony UX, as well as how I feel about integrating the Sony into my work flow. Check out the Inkshow to see if it might be right for you.
Special thanks to good friend Malia Arguello for helping out with the camera, and I apologize in advance that some of the lighting is a bit dim.
Watch the video

( 22:37 minutes, 71.9mb, Windows Media streaming or direct download).
Enjoy!
All GottaBeMobile.com InkShows are sponsored by: