Sony VAIO Duo 11 Windows 8 Tablet Poses Before IFA Announcement?
It looks like Sony may have a VAIO tablet planned for an IFA announcement running Windows 8. The tablet, called the VAIO Duo 11, has an 11-inch display and a convertible keyboard form factor that will make it easy to use the tablet as a clamshell laptop should users need a keyboard for a more traditional method to enter text.
Additionally it appears that the keyboard on this tablet is backlit as well.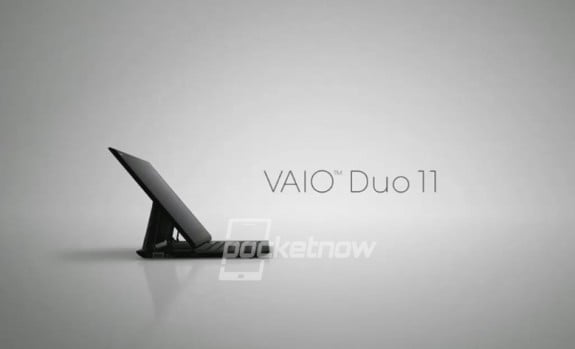 The tablet has a hinged slider so that it could slide over and be positioned over the keyboard as needed. The photos that were leaked to pocketnow depicts a tablet with a digitizing pen, suggesting that the tablet will run Windows 8 Pro and be based on Intel's x86 architecture rather than the Windows RT edition made for ARM-based chipsets.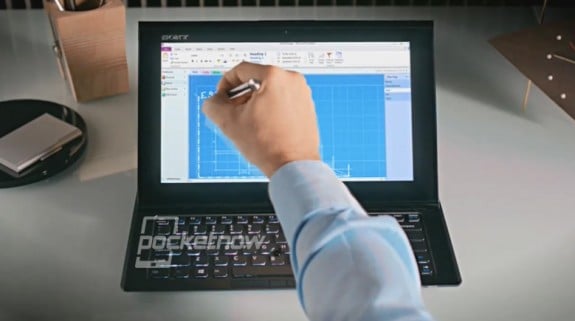 A similar prototype unit from Sony was seen before earlier this year at the Consumer Electronics Show, but the Japanese electronics-maker did not give any specs or information about the prototype.
With the leaks occurring just before the IFA trade show in Germany, the Sony VAIO Duo 11 could potentially make its debut there. The trade show may debut a number of phones and some new tablets. Samsung was seen teasing a Windows 8 hybrid tablet as well.