Sony VAIO X Weighs in at 1.6 Pounds, Super Skinny

Sony officially introduced the VAIO X this morning. The 11.1-inch notebook weighs in at 1.6 pounds and measures about a half-inch thick. Sony managed to make the VAIO X so light by building its chassis out of carbon fiber and using other lightweight components.
The VAIO X has a mixed bag of components might not be enough to justify its $1,299 starting price. It comes with Windows 7 Home Premium, a 64GB SSD, 2GB of RAM, a 3G module, GPS, Bluetooth, 802.11n and a pair of batteries. The standard battery is rated to last up to 3.5 hours on default settings and a chunkier extended battery is rated to last up to 14 hours. The VAIO X has a multi-touch track pad so you can zoom, rotate and scroll to your heart's content. Those specs sound pretty solid for a road warrior, but I'm disappointed that Sony went with the 2.0GHz Intel Atom Z550 processor.
The 'Signuture Collection' VAIO X notebook comes with the a 128GB SSD and costs $1,499. The speedy drives should somewhat compensate for the Z550 processor.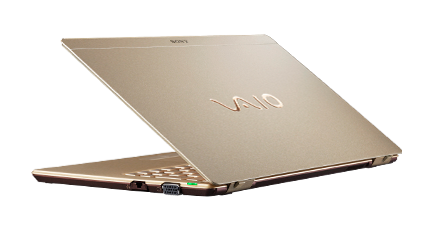 It will be available in either gold or black. If I were going to buy a VAIO X I'd definitely go with black, but gold will serve just fine If you're looking for some extra attention. Sony's color-matched the keyboard and palm rest to the VAIO X's lid.
These prices are a lot lower compared to previous 11-inch Sony VAIO notebooks. The discontinued Sony VAIO TT Series could be configured to well over $3,000. I briefly owned a Sony VAIO TZ that cost about $2,400 and I really like its design and performance. It ran for about 10 hours on a single charge with its extended battery.
What do you think about the VAIO X? Would you pony up $1,299 for this ultraportable or is this too much to pay for a computer with an Atom processor?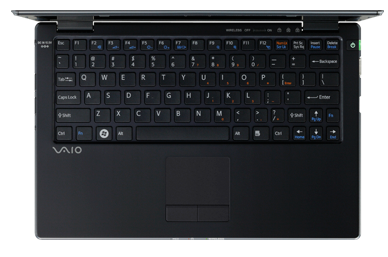 As an Amazon Associate I earn from qualifying purchases.